Punishing motto for Redskins: 'Break the man in front of you'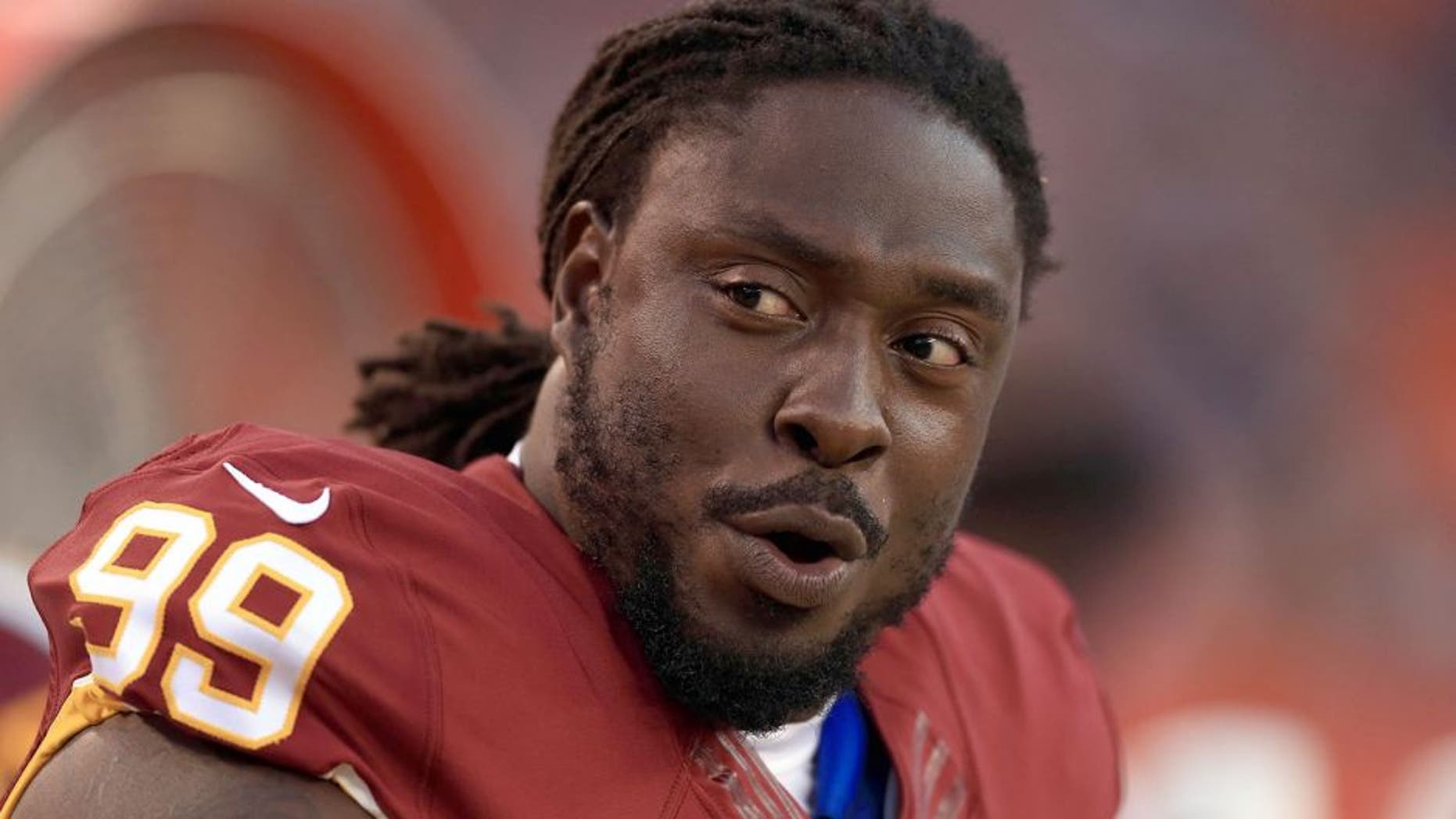 The Washington Redskins are channeling their inner Ivan Drago in an attempt to bounce back from back-to-back dismal seasons.
Much like the Russian boxer menacingly warned Sylvester Stallone that "I must break you" in the movie "Rocky IV," the Redskins are adopting a similar mano-a-mano approach on both sides of the ball.
"The only thing that matters is to break the man in front of you," Washington defensive tackle Ricky Jean Francois told the Washington Post. "Beat him as many times as you can."
So far, so good for the Redskins, who are a fourth-quarter punt-return touchdown against the Miami Dolphins away from behind undefeated entering Thursday night's clash against the New York Giants.
While two games are an admittedly tiny sample size, Washington appears well on its way to forging an intimidating presence. After the Dolphins escaped with a 17-16 season-opening win over the Redskins, Miami offensive tackle Branden Albert said he felt like "a Mack truck hit me."
"You can't let him feel like it's his game," Jean Francois said, speaking in more general terms. "You've got to make him feel like it's our game."
Leaving such an imprint on an opponent is just what new general manager Scot McCloughan had in mind when he overhauled his defense with the signings of the massive Terrance Knighton, Jean Francois and fellow defensive tackle Stephen Paea to fortify a brick wall nicknamed "Capital Punishment."
Washington is leading the NFL in total defense at 234.5 yards per game and is fourth against the run while also featuring the league's top-ranked rushing attack at 171.5 yards per game. Mind you, the same defense was gashed for an average of 27.4 points points en route to a 4-12 mark last season.
Still, Jean Francois cautioned that the players cannot get caught up in beating their collective chests over the early success and instead must focus on beating any individual who stands in their path.
"I understand everybody's giving us compliments and everything," Jean Francois said. "That's great. Leave that to the fans. Leave that to the media to talk about. For us, that's just the way we play. We've got to go out there, break the man in front of you. We've got to hit. We've got to play Redskin football, basically."
(h/t Washington Post)