Pulis: Berahino must grow up and focus on soccer matters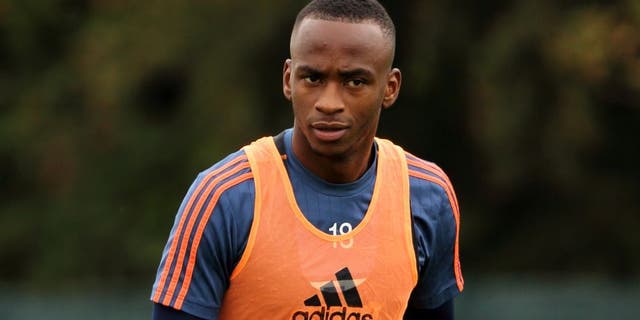 Tony Pulis says Saido Berahino will play for West Bromwich Albion again --€" but insists the forward must "grow up" and focus on football matters.
The 22-year-old was the subject of four bids from Tottenham during the summer transfer window, two of which occurred on transfer deadline day.
Berahino attempted to force through a move to White Hart Lane by firstly submitting a written transfer request and then by sending a tweet on the final day of transfer window in which he threatened: "I can officially say I will never play (West Brom chairman) Jeremy Peace".
Despite this declaration, Berahino has been included in Pulis' Premier League squad and is expected to return to training on Monday having been given an extra period of leave in the wake of the events of deadline day.
Pulis, who plans to speak with the striker and his mother over dinner, has not selected Berahino since the goalless draw with Watford on August 15 due to concerns over his state of mind.
"Saido's problem has been how he he's gone about it. I spoke to Saido and told him not to get involved in anything else but football but again, unfortunately, he didn't listen. By handing in a transfer request, he only antagonized the whole situation," the West Brom boss told the Daily Mail.
"Respect has to be earned and Saido has to learn that lesson. West Brom have nurtured Saido's career for over a decade, they deserve the utmost respect and at times unwillingly he has shown them little. He has to grow up and wise up to the fact that people at West Brom have supported him right from the beginning of his career.
"It will be difficult to integrate Saido into this group. His attitude will be questioned. The supporters will also be looking for a player who wears their badge with commitment and honesty, they will want to see Saido showing the respect they deserve."
Regardless of those difficulties, Pulis is adamant Berahino's threat never to play for West Brom again, while Peace remains as a chairman, will not come to pass and that the pair's differences are separate from footballing concerns.
"His gripe is with Jeremy - as far as I'm concerned, he will play for West Brom again," he said.
"I don't think he will talk to Jeremy. The problem is that he thinks he is being used.
"If you look at the club, Jeremy has sold players when it has suited him. Look at Shane Long, he sold him [to Hull last January] at a time when the club was left without a recognized forward. I think Saido thinks [Peace] is just looking at finances all the time."
Berahino, who is contracted to West Brom until the summer of 2017, has scored 19 goals in 72 Premier League appearances for the club.
He earned his first call-up to the senior England squad in November for games against Slovenia and Scotland.