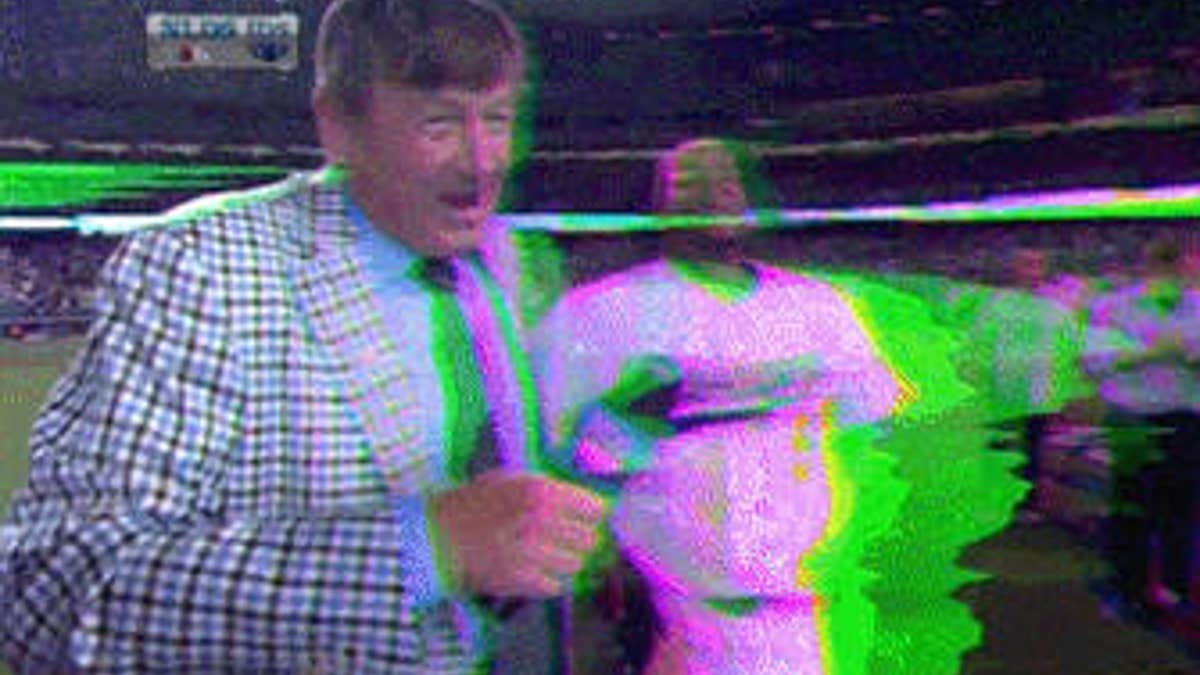 Even when he's not the hero, Yasiel Puig steals the show.
Juan Uribe belted the homer that sent the Los Angeles Dodgers to the NLCS with a 4-3 win over the Atlanta Braves in Game 4 on Monday night, and it was Uribe getting interviewed by Craig Sager after the game.
That's when things got trippy. Puig crashed the interview by tossing Gatorade all over Uribe, Sager and the TBS camera and, well, the camera didn't much like it.
Then again, maybe the camera was just reacting to years of Sager jackets and went on the fritz naturally.
That camera malfunction made Craig Saeger's suit look normal.
-- Grant Brisbee (@mccoveychron) October 8, 2013 But hey, there's a bright side -- one less gaudy suit in Sager's arsenal.
it's unfortunate that craig sager won't be able to wear that suit again.
-- Glen Perkins (@glen_perkins) October 8, 2013 (h/t to FTW )