Pugh: Giants' offensive line headed in the right direction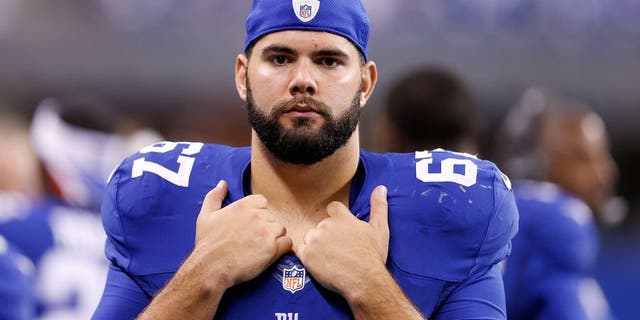 It was a rough start for the New York Giants' first team offensive line in the preseason opener last Saturday. Missing projected starting right guard Geoff Schwartz was one factor, but it didn't tell the whole story. With Schwartz back in practice, left guard Justin Pugh thinks the line is heading int the right direction.
"I think we're healthier now than we've been," Pugh told reporters per Big Blue Interactive. We've got some things going in the right direction, we have competition now. With (Geoff) Schwartz coming back, me getting back into the mix today, it's going to be good. I think it's going to bring out the best, and I think it's going to bring out the best in this offensive line. We're seeing some things and executing some things that gave us trouble earlier in camp. So we're definitely heading in the right direction and I'm excited to see the progress we make from here on out. It's going to be fun."
The Giants have been mixing and matching along the offensive line in recent training camp practices. Although Schwartz was initially expected to play right guard, he has been practicing at right tackle too, where projected starter Marshall Newhouse has struggled. The Giants' line will hope to take a major step forward this Saturday in their preseason home opener.
(h/t Big Blue Interactive)