Psyched for Super Bowl, NASCAR mostly pulling for Panthers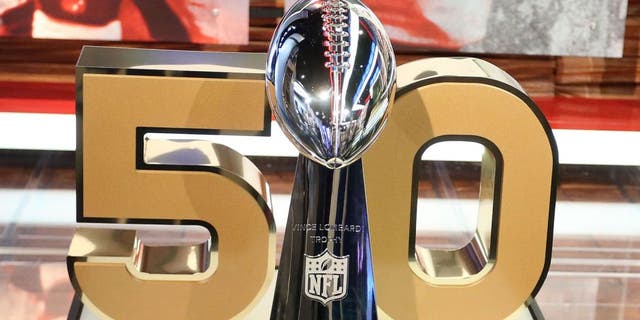 It's very obvious that the NASCAR community is psyched about Super Bowl 50.
Winston Kelley, the executive director of the NASCAR Hall of Fame, recently toured the Pro Football Hall of Fame in Canton, Ohio and came away wondering how a certain piece of hardware he discovered there might look in Charlotte, North Carolina.
FOX Sports NASCAR analyst Michael Waltrip and his daughter, Macy, are in Santa Clara, California for today's Super Bowl between the Carolina Panthers and the Denver Broncos. Like most NASCAR types, many of whom make their living and their homes in the Charlotte-area where the Panthers practicea nd play their home games, it's quite obvious which team the Waltrips are pulling for.
They no doubt even tried to turn baseball star Alex Rodriguez into a Panthers' fan when they ran into him.
Then there is Dale Earnhardt Jr. He was up early Sunday, predicting a Panthers' victory on Twitter.