Prosecution to outline argument as Oscar Pistorius arrives for 2nd day of bail hearing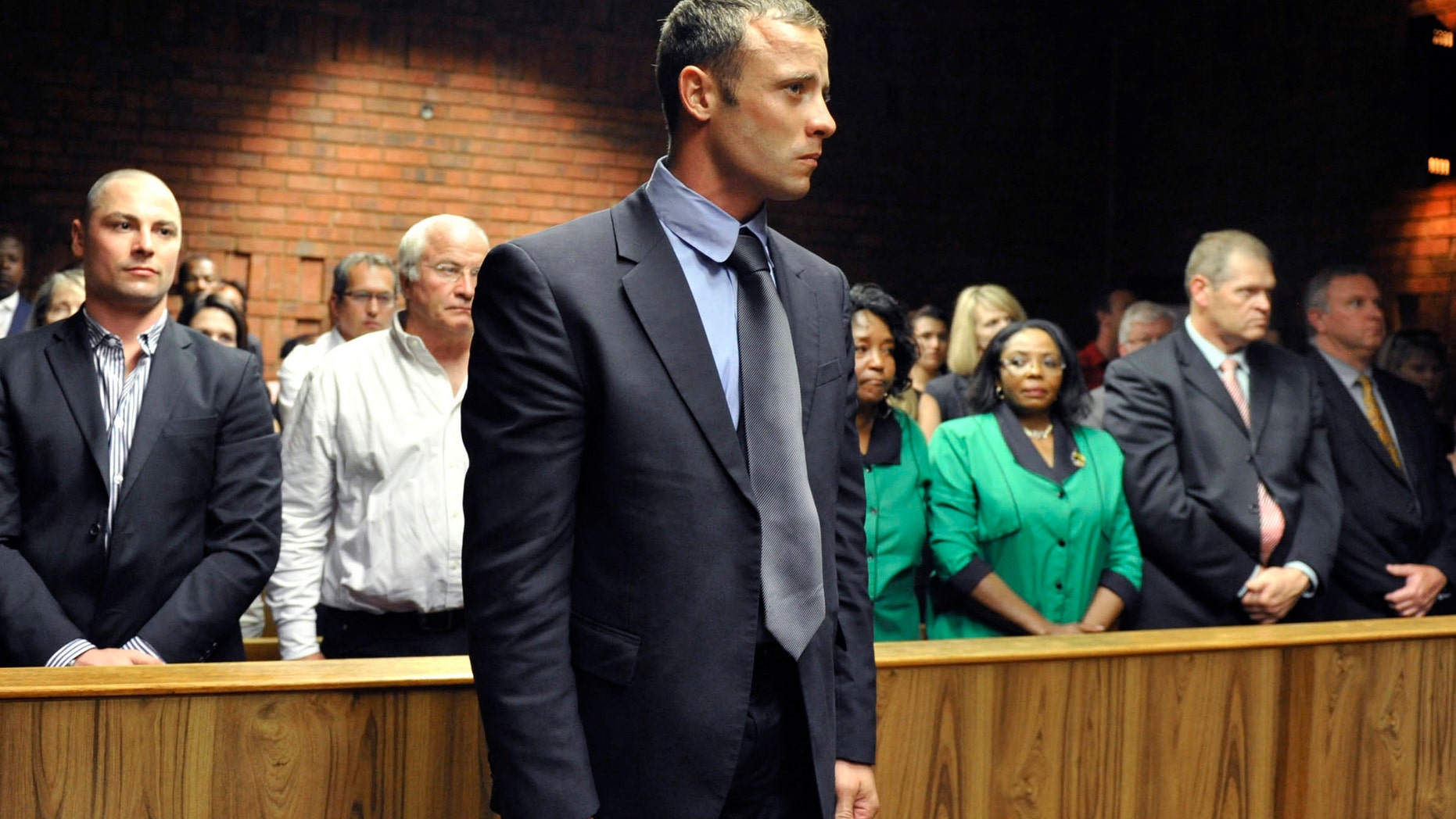 PRETORIA, South Africa – Oscar Pistorius is at the court building for the second day of his bail hearing, arriving in a police car with a blue blanket covering his head.
Prosecutors were preparing Wednesday to outline why they believe the double-amputee Olympian murdered his model girlfriend.
Pistorius says the killing of Reeva Steenkamp was accidental and that he shot her by mistake in fear of an intruder in his house in South Africa.
Prosecutor Gerrie Nels told the court he will elaborate on the state's version that Steenkamp and the athlete had a fight and that she fled to the toilet before Pistorius shot through the door four times and killed her.
Pistorius was charged with premeditated murder. The magistrate says his defense must offer "exceptional" reasons for him to be freed on bail.