Profar 'going to be in a good position' for Rangers in 2016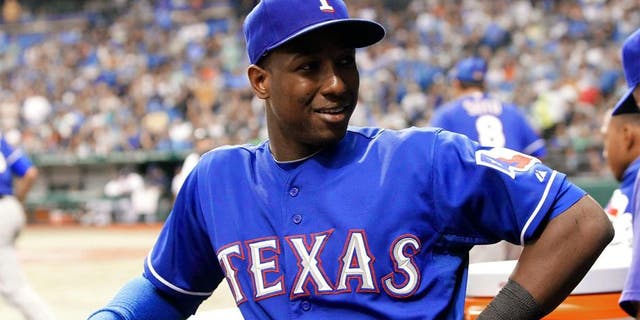 Jurickson Profar is finally healthy and ready to make an impact. Kim Klement USA TODAY Sports
Texas Rangers infielder Jurickson Profar has missed the last two seasons with a shoulder injury, but has his eyes set on Opening Day 2016.
"All I can say is I'm going to be in a good position," Profar told the Star Telegram. "I know I can play. I know it's going to be good."
Profar tore his labrum years ago, didn't get it fixed, then injured supporting muscles as a result of his torn labrum.
With surgery finally performed, he is healthy and ready to go.
"Those other times I didn't do surgery," said Profar, who elected against surgery in 2014. "I didn't have a labrum. The labrum is fixed, so it's going to work this time. I'm going to make it work."
So far, he's on the right track.
In his first Arizona Fall League game on Thursday, Profar homered in the ninth to tie the game for the Supririse Saguaros.
MORE MLB: Want stories delivered to you? Sign up for our MLB newsletters.