Pro-golfer's stolen credit cards financed $20G shopping spree; arrest expected Wednesday, say police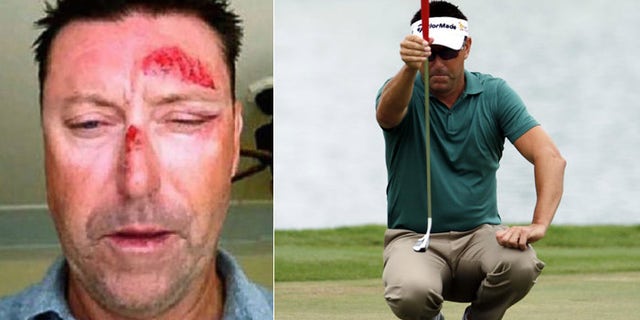 The mystery of how pro golfer Robert Allenby sustained injuries to his face in Honolulu last week continues to puzzle Honolulu police, but investigators said his credit cards financed a $20,000 shopping spree for a homeless man whose arrest is expected this morning.
Honolulu police sources said store security systems captured the suspect's image on several monitors as he made his way through a series of stores in Waikiki, including Urban Outfitters, racking up major purchases. The unidentified man, who police believe is homeless and not from the island, was described to authorities by store clerks and police plan to charge him with credit card theft.
If they are unable to find him, police will release security footage in hopes the public will help identify the suspect more quickly, a police source told FoxNews.com.
"His actions just don't make sense."
"The Honolulu Police Department is continuing to investigate this weekend's incident involving Mr. Robert Allenby," said Michelle Yu, spokeswoman for the Honolulu Police Department. "Detectives have opened second-degree robbery and fraudulent use of credit card investigations."
But police continue to be skeptical of Allenby's story of being drugged, kidnapped, beaten and robbed by a group of men, and then thrown out of a moving car, after spending the evening with caddy Mick Middlemo and his friend Anthony Puntoriero at the posh Amuse wine bar on Kapiolani Blvd.
It is more likely that the four-time PGA Tour winner, after missing the cut in the Sony Open earlier that day, was intoxicated, did a "face plant" and sustained deep scrapes to his eyelid and nose bridge, a police source said.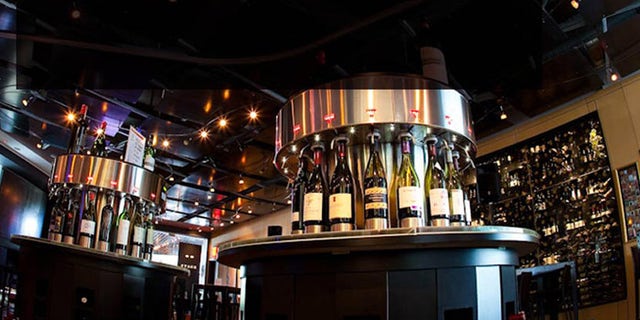 "His actions just don't make sense," the police source said.
Allenby returned to the upscale Kahala Hotel, just across from the Sony Open, after he said he was attacked, and did not report the incident from the scene. Medics responded to a call at the Kahala Hotel at 2:50 a.m. Saturday where they say they treated a 43-year-old male for facial wounds.
Honolulu Emergency Services Department spokesperson Shayne Enright told FoxNews.com the male declined to be transported to the hospital.
Allenby posted a photo of himself on his social media accounts after the alleged attack showing his swollen left eye and deep scrapes to his eyelid and nose.
Allenby told several reporters that his wallet, cash, driver's license, PGA Tour badge and cellphone were missing. Charade Keane, a homeless woman who lives in the area, found Allenby just a block away, kitty-corner from the bar, where she said she rescued him from two homeless men who were harassing him.
He initially said he had been taken six blocks away and that he believed it was a targeted attack by people "jealous" of him, but he didn't name any suspects.
The golfer subsequently withdrew from the Humana Challenge in California, saying he did so on the advice of his doctor and needs time to fully recover before rejoining the tour.