Primary sponsor inks extension with Team Penske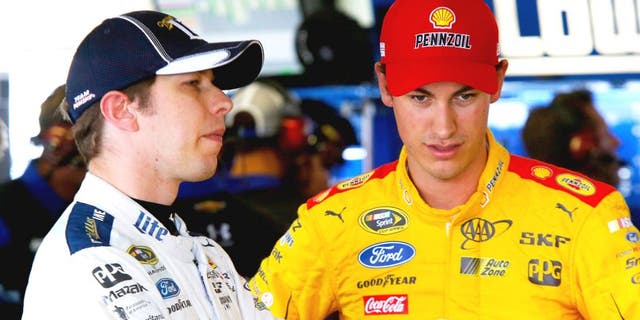 Team Penske has announced a new multi-year contract extension for Autotrader to remain a primary sponsor for drivers Brad Keselowski and Joey Logano.

The popular online car shopping website and app will be featured on both the No. 2 and No. 22 Fords of Keselowski and Logano, respectively, in the NASCAR Sprint Cup Series with each driver making multiple starts with Autotrader as a primary sponsor.

Keselowski will campaign Autotrader colors on Feb. 28 at Atlanta Motor Speedway and on Aug. 20 at Bristol Motor Speedway, while Logano will have the familiar orange No. 22 Autotrader design in the April 17 event at Bristol. Logano will also run an Autotrader/Shell-Pennzoil co-branded car at the July 9 event at Kentucky Speedway. Autotrader will continue to be an associate sponsor on both cars throughout the season.
"We are fortunate to expand our relationship with Autotrader beginning in 2016," said team owner Roger Penske. "The entire Autotrader team has embraced motorsports and the marketing opportunities that racing brings over the last couple of years and we are excited that they view Team Penske as a long-term partner.
"As Penske Automotive Group continues to work with Autotrader to promote our vehicles, we look forward to bringing Autotrader to Victory Lane with our cars and help them build their brand along the way."
Financial terms of the sponsorship were not disclosed.