Price calls bullpen appearance in Texas 'a little bit weird'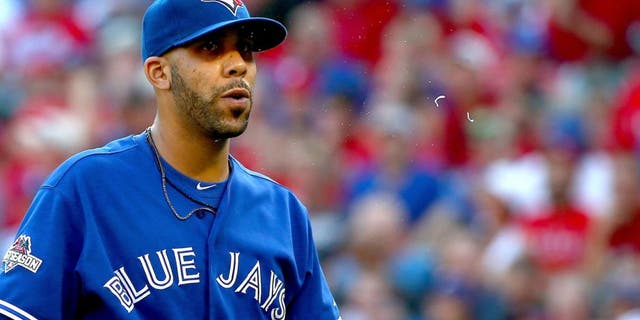 David Price is aware of his odd usage in the ALDS. Tom Pennington Getty Images
When David Price appeared in Game 4 of the ALDS for the Toronto Blue Jays, many people questioned manager John Gibbons move for more then one reason.
The Jays were up 7-1 over the Texas Rangers, with Price slated to pitch the decisive Game 5 in Toronto. Price tossed 50 pitches, gave up three runs and was burned for the final ALDS game.
Marcus Stroman went on start Game 5, propelling the team to the ALCS against the Kansas City Royals.
Since he is starting Game 6 on Friday, Price appeared before the media Thursday and was again asked about his appearance in Texas.
"Texas might have been a little bit weird, but we've definitely moved past that. There's good communication," Price said via the Vancouver Sun. "They definitely keep me in the loop with what could happen, the type of situation that I could be in the game, and I'm open for that."
To his credit, Price has volunteered himself to pitch out of the pen multiple times this postseason, most recently for Game 5 of the ALCS.
"We didn't have to sell [pitching out of the pen in Game 5] to him one bit," the manager said. "Actually, he came and said, 'I can pitch out of the 'pen today.' It wasn't like we were holding a gun to his head. He was for it."
Price will look to earn his first win as a postseason starter on Friday, ALCS Game 6.
MORE MLB: Want stories delivered to you? Sign up for our MLB newsletters.