Preview: Twins at Indians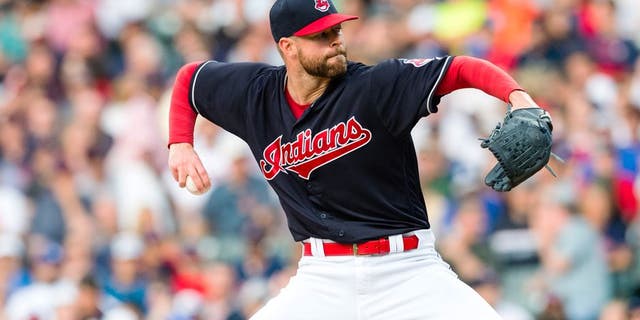 NEWYou can now listen to Fox News articles!
CLEVELAND -- After getting swept by Cleveland in a four-game series at Target Field last weekend, the Minnesota Twins would like nothing more than to return the favor in their three-game series with the Indians this weekend at Progressive Field.
The Twins got off to a good start Friday, winning the first game of the series 5-0. The series will continue Saturday with the Twins sending Kyle Gibson (4-5, 6.56 ERA) to the mound against Cleveland ace Corey Kluber (6-2, 3.58).
The Cleveland series is the first leg in an 11-game, three-city trip that will perhaps be the most challenging of the season for the Twins. After their three-game series in Cleveland, the Twins will fly to Boston for four games, then on to Kansas City for four, two of them in a July 1 doubleheader.
"We're facing a daunting trip, so it was good to come out of the first game with a win over a very good Cleveland club that has been as hot as anyone," Twins manager Paul Molitor said. "It feels good to get on the board against them."
The Twins haven't had any luck against Cleveland in Minnesota. The Twins are 0-7 against the Indians at Target Field but 3-1 against the Indians at Progressive Field.
Even with their loss Friday, the Indians have still won seven of their last nine games to move past the Twins and into first place in the American League Central. The Indians' lead over the second place Twins is 1 1/2 games.
The Indians hope Kluber will be able to get them back in the win column on Saturday.
Kluber is coming off his best start of the season, pitching a complete game in a 12-0 victory in Baltimore on June 19. In that game, Kluber tossed a three-hitter, with no walks and a season-high 11 strikeouts.
Saturday will be Kluber's first start of the season against Minnesota. In his career against the Twins, Kluber is 8-5 with a 3.51 ERA.
In his last start, Gibson took the loss on June 18 against Cleveland, a 5-2 victory by the Indians. In that game, Gibson gave up three runs and eight hits in six innings.
In two starts against the Indians this year, Gibson is 0-2 with a 4.76 ERA. In 11 career starts against Cleveland, Gibson is 2-5 with a 6.07 ERA.
Although Twins pitching held the Indians scoreless in the first game of the series, Cleveland's lineup has been very productive of late, particularly third baseman Jose Ramirez.
Ramirez, who has been the Indians' hottest hitter, saw his 10-game hitting streak snapped when he grounded out to end Friday's game in a pinch-hitting appearance in the ninth inning. However, during his 10-game hitting streak, Ramirez batted .522 (24-for-46) with 10 doubles, two triples, three home runs and seven RBI.
Ramirez is tied for first in the AL in triples (4) and is second in doubles (23), third in extra-base hits (38), and sixth in hitting (.321). "If he's not an All-Star, I don't know who is," Indians manager Terry Francona said.