Preview: Odorizzi looks to deliver Rays' eighth straight rubber-match win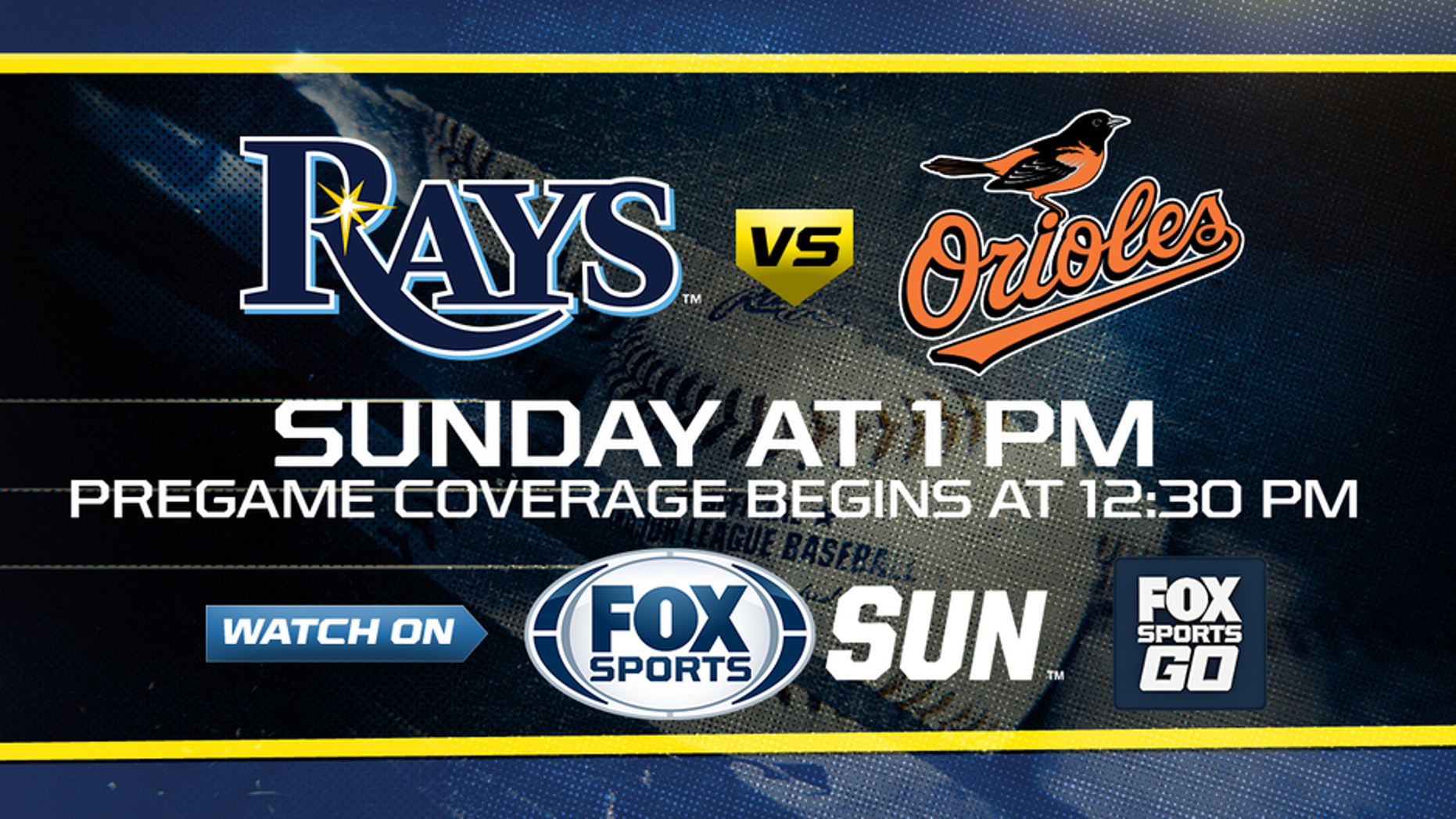 TV: FOX Sports Sun
TIME: Pregame coverage begins at 12:30 p.m.
ST. PETERSBURG, Fla. -- The Tampa Bay Rays have been near .500 all season but not when it comes to rubber games as they've won seven straight of those.
Tampa Bay has another chance to continue its streak when it hosts the Baltimore Orioles on Sunday at Tropicana Field after splitting the first two games.
Another source of confidence as the Rays seek to continue their positive momentum is starter Jake Odorizzi, who is 4-3 with a 3.78 ERA. Baltimore, meanwhile, starts right-hander Chris Tillman (1-5), who has the highest ERA in the American League at 8.39 ERA through his nine starts.
Starting pitching has been a sore spot for Baltimore, which gave up at least five runs in 20 straight games -- the longest such streak in 93 years. Orioles manager Buck Showalter, relieved to end that streak in Saturday's 8-3 victory, said improved starts are a key to getting his entire team in the right direction.
"We're in the business of trying to solve issues," Showalter said. "You can start by looking at them and realizing you have them, but I don't think anyone has to tell us that we've had problems with our starting pitching."
Tillman himself has allowed at least five runs in his last five starts, including nine earned runs in a loss to the Yankees on June 10, getting only four outs. He's given up 19 hits in his last two outings. Tillman hasn't faced the Rays yet this season.
Odorizzi is pushing through his own issues -- he's allowed at least one home run in 10 straight appearances, which is the longest such streak by a Rays pitcher in 12 seasons (James Shields in 2006). It's also tied for the second-longest streak in the majors, and faces an Orioles team that hit three home runs Saturday.
The Rays have shown their own penchant for pop -- they've already gone back-to-back 10 times this season, the most in the majors and a franchise season record.
"A lot of guys are having a good approach at the plate," said Corey Dickerson, who went back-to-back with Evan Longoria on Saturday. "A lot of people in our lineup are able to go deep, and that's a unique thing. A lot of lineups don't have that. Someone can go deep any night, any part of the lineup."
The teams will see each other again Friday in Baltimore for another three-game set, so the momentum of a series win would serve either team well. The Orioles get Monday off before a three-game set at Toronto, and the Rays are off Monday before opening an eight-game road swing with three against the Pittsburgh Pirates.