Preview: Marlins try to keep up good times at home against Angels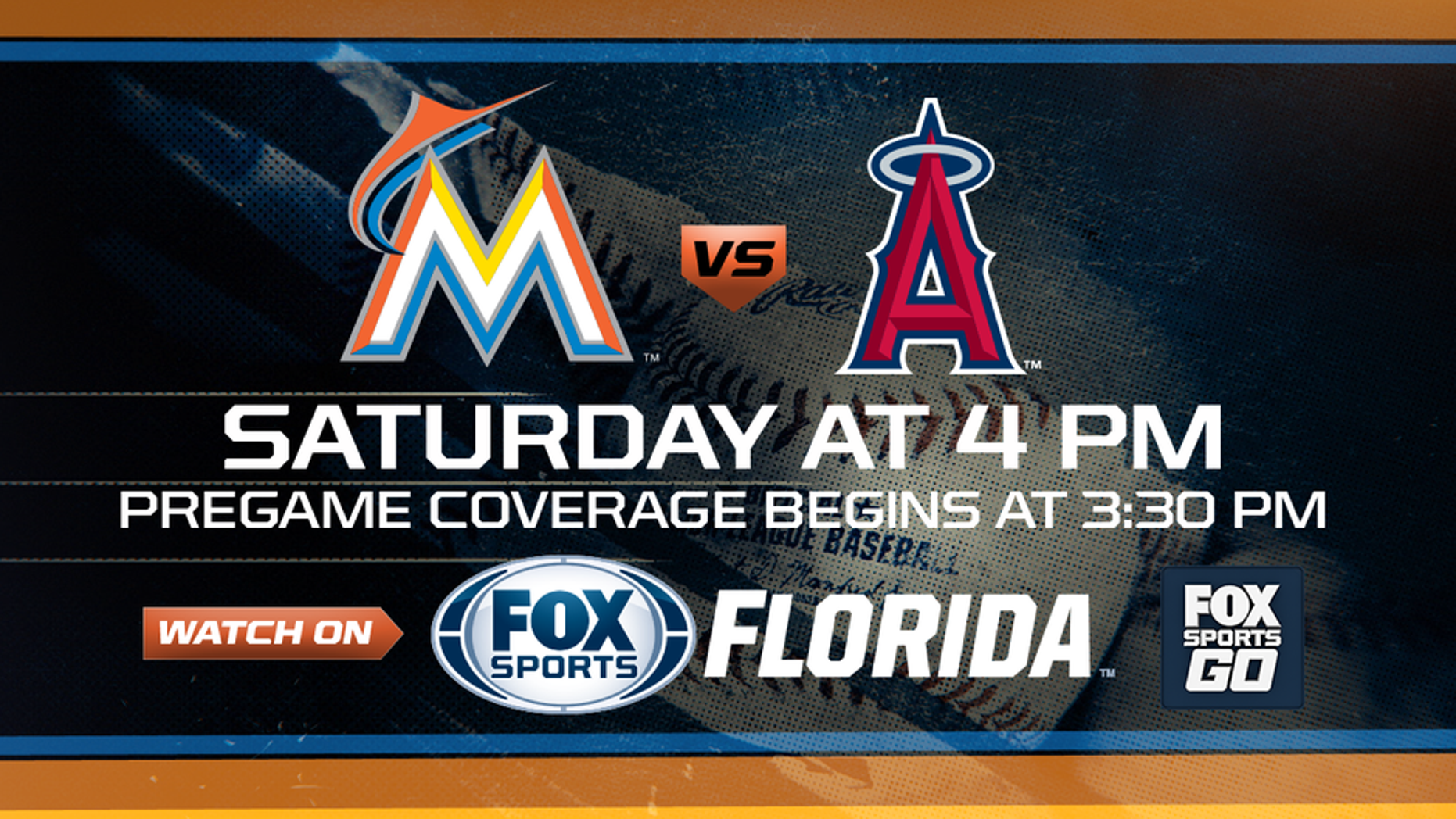 TV: FOX Sports Florida
TIME: Pregame coverage begins at 3:30 p.m.
MIAMI -- The slumping Miami Marlins, who are 17-29 and have lost 21 of their past 28 games, earned the respect of the Los Angeles Angels in Friday night's opener of a three-game series.
"They have a pretty deep lineup, especially for the National League," Angels manager Mike Scioscia said after the Marlins pounded out an impressive 8-5 win. "We had trouble getting through it."
Game two is set for Saturday afternoon at Marlins Park. The Angels will send right-hander JC Ramirez (4-3, 3.81 ERA) out to face an unusual Miami lineup that features slugger Giancarlo Stanton batting second.
Ramirez, who will be making his 12th appearance and ninth start of the season, has only faced the Marlins once in his career.
But that was a whole different animal. It was back in 2013, when Ramirez was a reliever for the Philadelphia Phillies, and he fired two scoreless innings against Miami.
On Saturday, Ramirez will face a Marlins lineup that is suddenly clicking. Stanton was only moved to No. 2 in the order on Tuesday -- a desperation move by Miami manager Don Mattingly.
On Friday, though, it worked as Dee Gordon, Stanton and Christian Yelich -- the first three batters in the reworked lineup -- each had three hits. Each of those three batters had one extra-base hit as well.
The 4-5-6 hitters also did well as Marcell Ozuna had two RBIs, Justin Bour hit a three-run homer, and JT Realmuto hit a solo shot.
Stanton, who had been batting fourth, seems fine with the move up the batting order.
"It's a little adjustment," Stanton said. "I've got to get ready to hit sooner in the first inning. But I also know I'm going to batting in the first inning 100 percent.
"At the end of the day, it's just two spots (up), but I think it will pay dividends in the late innings and in close games. There are some innings where I get cut off when I'm fourth."
Stanton said it is too early to tell if he is getting better pitches to hit batting behind Gordon.
But Stanton said his main concern is to move Gordon once the Marlins' leadoff batter gets on base.
"If he gets a good jump (on a steal attempt), see if it is a good ball to hit," Stanton said. "I did my job (on Friday). I've just got to make sure I move him over. That's all I'm worried about.
"I want to get a pitch I can drive. If it bloops over an infielder, and Dee scores, that's good, too."
While the Angels wrestle with Miami's batting order, they will also try to get to Vance Worley (0-1, 6.75 ERA), who made his Marlins debut last week in a 6-3 loss at the Los Angeles Dodgers.
Signed as a free agent by the Marlins on April 4, Worley did not impress against the Dodgers, allowing three runs in four innings. This will be Worley's first career start against the Angels.
Ramirez may have a slight edge over Worley due to recent history. Ramirez is 2-1 with a 2.77 ERA in his past six starts.