Preview: D-backs vs. Mets, noon, FOX Sports Arizona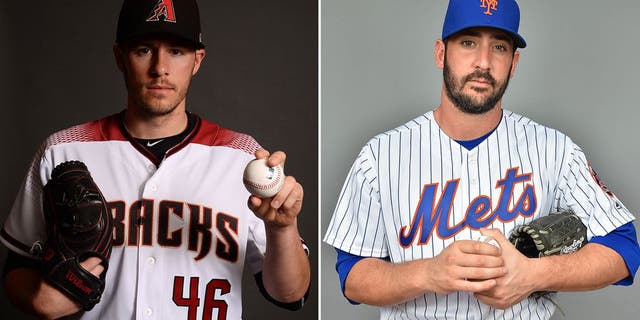 Streaming live on FOX Sports GO
PHOENIX -- Two teams heading in opposite directions will meet Wednesday afternoon, when the Arizona Diamondbacks will look to sweep a series for the first time this month and the New York Mets will look to end a six-game losing streak.
Diamondbacks left fielder Yasmany Tomas has homered in each of the first two games of the series, breaking a tie with a three-run shot in a three-homer, six-run eighth inning in a 7-3 victory Monday and hitting a bases-empty homer for the final run in a 5-4 victory Tuesday.
Mets right-hander Matt Harvey (2-3, 5.63 ERA) will oppose Arizona left-hander Patrick Corbin (3-4, 4.17 ERA) in the series finale.
"It's what we're going through right now," New York manager Terry Collins said when asked about the level of frustration the Mets are feeling. "When things aren't going good, nothing goes good.
"You try to get a matchup you like and it backfires on you. A guy hits into a line-drive double play or something. That's just part of the game."
And when things are going good …
Arizona turned a missed assignment into a double steal with two outs in the third inning Tuesday, when Paul Goldschmidt broke for home and beat first baseman Lucas Duda's throw after Chris Owings was caught in a rundown off first base. That capped a four-run inning for a 4-1 lead, and the Mets could not recover despite a solo homer by Curtis Grandson and a two-run homer by Rene Rivera, who ran his hitting streak to a career-high 10 games.
What was supposed to happen on that play, when Tomas was at the plate?
"Nothing. Zero. Zippo," Arizona manager Torey Lovullo said. "It was blind luck. That's how great this game is. This game is so rewarding when you do things right and you pile up hits and score runs, but sometimes you do everything right and you wind up on the wrong end. You can reverse it."
Harvey gave up seven hits and five runs in a 7-4 loss to Milwaukee on Friday, walking five and striking out six while giving up three homers, tying a career high. It was his first game back after a team-imposed, three-day suspension for missing a game after staying out too late and missing a game in which he wasn't scheduled to pitch.
"The critical part is getting Matt Harvey going, make no mistake about it," Collins said. "That's the most important thing. We come out of (the Wednesday) game and we're excited about what we see out of Matt Harvey, we'll take it."
Harvey made his major league debut at Arizona on July 26, 2012, when he gave up three hits in 5 1/3 scoreless innings. He struck out 10 in that game, still the only Mets pitcher to strike out 10 in his major league debut.
In four career starts vs. Arizona, Harvey is 3-1 with a 3.20 ERA.
Corbin is entering his fifth career start against the Mets. He is 0-3 with a 6.04 in his previous five appearances, four starts.
Corbin won his most recent start, 11-4 over Pittsburgh last Friday, when he gave up four runs six innings. He has pitched well at home this season, going 3-1 with a 2.45 ERA in five starts.