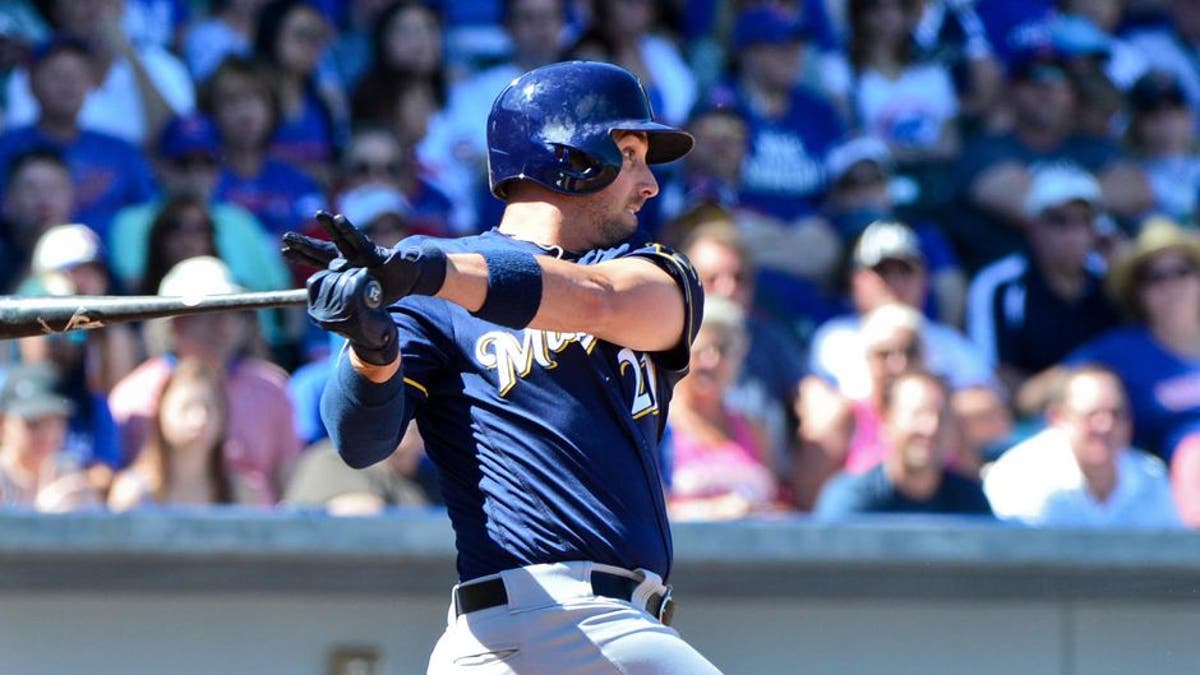 For the first time in nearly 14 years, the Boston Red Sox are set to visit the Milwaukee Brewers on Tuesday for the beginning of a three-game series.
The teams were rivals in the American League East from 1972 to 1993, but Boston hasn't played at Milwaukee since a three-game series in June 2003.
Right-hander Wily Peralta gets the ball for Milwaukee, looking to get back on track after a string of short outings.
Peralta started the season 3-0 with a 2.65 ERA but since then has gone 1-2 with a 7.48 ERA, failing to get through the sixth inning each time. The only time he has faced the Red Sox in his career, he allowed five runs (two earned) in five innings in a 2014 start.
Boston starter Drew Pomeranz has yet to pitch more than six innings in a start this season but takes the mound with a 3-1 record and a 4.00 ERA.
Pomeranz struck out seven batters his last time out, walking two while allowing five hits and holding Baltimore to two runs. He escaped a bases-loaded jam in the first inning and worked quickly through 5 1/3 innings for his third straight victory.
"It was big," Pomeranz said of his first-inning escape. "I threw a lot of pitches to wiggle out of that jam and get back to the dugout."
Pomeranz has faced Milwaukee just once in his career, allowing two runs and two hits in five innings in a 2012 start. He will go against a lineup hitting .275 against southpaws this season that includes Travis Shaw, who is batting .323 against lefties with a home run and six RBI.
Shaw will be facing the Red Sox for the first time since he was traded to Milwaukee in December along with minor-leaguers Mauricio Dubon and Josh Pennington in exchange for reliever Tyler Thornburg.
The deal was an attempt to shore up a position of weakness throughout the Brewers organization but especially at the major league level. It has paid dividends so far as Shaw comes into the series batting .263 with seven home runs and 24 RBI while starting 29 of Milwaukee's 32 games.
For the Red Sox, it hasn't been quite as good.
Thornburg, who saved 13 games and posted a 2.15 ERA in 67 appearances last season for the Brewers, has yet to pitch an inning this season due to an arm injury sustained in spring training. And Pablo Sandoval, the high-priced third baseman Boston decided to stick with over Shaw, has been on the disabled list since April 25 with a sprained right knee.
Shaw has certainly noticed.
"I want to win the trade," he told the Providence Journal. "I want to make Milwaukee look way better than Boston looks for trading me. As a competitor, everybody would say the same thing. The guy you get traded for, you want to do better than him."
Across the diamond, another offseason acquisition is coming up big for the Brewers.
First baseman Eric Thames was the talk of baseball with his performance in April, but he went nine straight games without a home run before his ninth-inning shot Sunday at Pittsburgh.
"He's continued to have good at-bats," Brewers manager Craig Counsell said. "He's on a good pace. He's having a very nice season."