President Obama stays aboard Air Force One to watch end of NBA Finals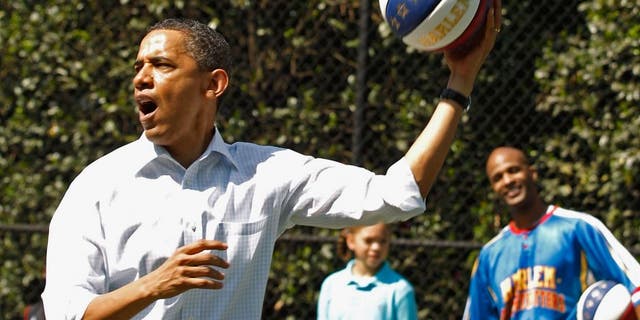 NEWYou can now listen to Fox News articles!
President Obama is a huge sports fan. And he loves his hoops. How much?
The President and the First Family were returning from a vacation in Yosemite on Sunday. Air Force One's landing came just as Game 7 of the NBA Finals was concluding. The plane landed at Joint Base Andrews with two minutes left in Cleveland's 93-89 victory.
Rather than miss the thrilling finish, the President opted to stay on board and watch as the Cleveland Cavaliers stunned the Golden State Warriors for the NBA championship.
Once settled, the President offered his congratulations to the Cavs on Twitter.