President George W. Bush photobombs live broadcast at Texas Rangers game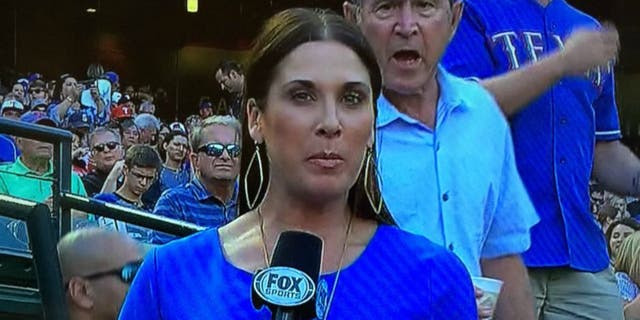 It's no secret that George W. Bush is a big sports fan. The 43rd President of the United States once owned the Texas Rangers, and still frequents games in Arlington.
And apparently that's where he was on Wednesday night, as Fox Sports Southwest's cameras caught Bushon TV. The best part? It came via photobomb during a live shot from sideline reporter Emily Jones McCoy.
You can watch the video above, which was also captured by theFOX MLB Twitter account.
At 70-years-old and now nearly a decade removed from the White House, Bush is clearly enjoying retirement, especially on Wednesdaywith a 9-3 Rangers win over the Phillies.