Preliminary entry list: Pure Michigan 400 at Michigan International Speedway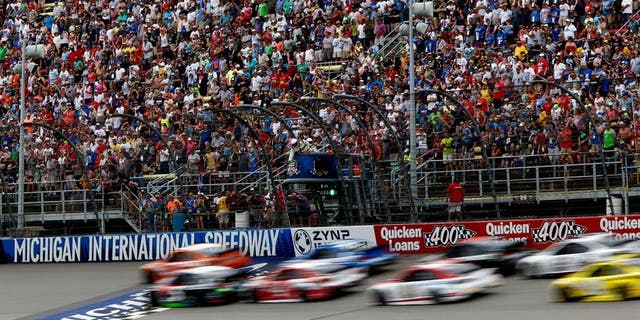 There are a total of 44 cars on the preliminary entry list for this weekend's Pure Michigan 400 NASCAR Sprint Cup Series race at Michigan International Speedway.
Sunday's race will feature the same high-drag package utilized by the Sprint Cup Series teams at Indianapolis Motor Speedway.
Sprint Cup teams will have one practice session on Friday, followed by knockout qualifying. There will be two practice sessions on Saturday in preparation for Sunday's 200-lap, 400-mile race.
With only 43 starting spots available, one team will fail to qualify for the race on Friday.
Take a look at the full preliminary entry list: