Preliminary entry list: Chase elimination race at Talladega Superspeedway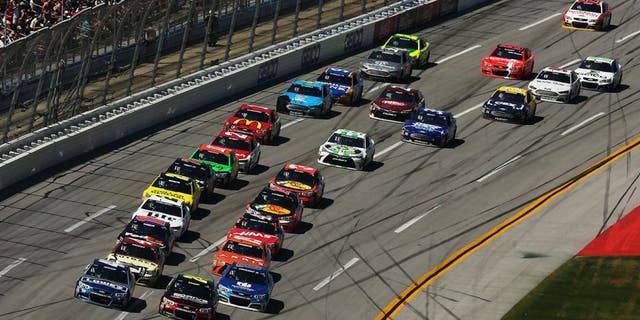 NEWYou can now listen to Fox News articles!
The Contender Round of the Chase for the Sprint Cup comes to a conclusing during Sunday's wild card race at Talladega Superspeedway. At the end of 500 intense miles, the bottom four of the 12 Chase drivers will be eliminated from title contention, while the championship hopes of eight drivers will live on for at least three more weeks.
While the focus is on the 12 Chase drivers, there are a total of 45 cars on the preliminary entry list for the CampingWorld.com 500.
Of note, Michael Waltrip will attempt to make the race driving the No. 98 Premium Motorsports Chevrolet, while former champion Bobby Labonte is behind the wheel of the No. 32 Go Green Racing Ford. Front Row Motorsports also brought in Josh Wise to drive the No. 34 Ford, meaning Brett Moffitt is not entered in this weekend's event. Travis Kvapil is also slated to drive the No. 33 Chevrolet owned by Joe Falk.
With 45 cars on the entry list, two teams will fail to make the race during Saturday afternoon's knockout qualifying session.
Take a look at the full preliminary entry list below: