Practice results for the Monster Energy Open at CMS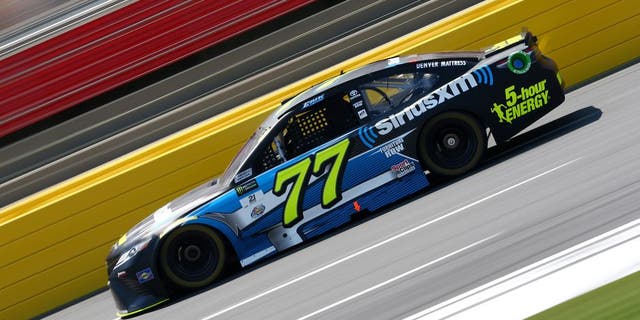 Erik Jones put his name into the conversation as one of four drivers who has a legitimate chance to punch his ticket to Saturday nights $1 million-to-win Monster Energy All-Star Race at Charlotte Motor Speedway.
The lucky four will come from the 24 drivers entered in the Monster Energy Open, a 50-lap, last-chance race that will be run before the All-Star Race.
Friday afternoon at CMS, Jones topped the speed charts during an 85-minute practice session for the 24 Open drivers.
Jones had a best lap of 189.056 miles per hour in the No. 77 Furniture Row Racing Toyota, which set the mark in the practice round.
Second-fastest at 187.970 mph was Clint Bowyer, driver of the No. 14 Stewart-Haas Racing Ford.
Chase Elliott was third in a Hendrick Motorsports Chevrolet, followed by Ryan Blaney in the Wood Brothers Racing Ford. AJ Allmendinger completed the top five. Danica Patrick clocked in ninth.
Saturdays Monster Energy Open will be run in three stages of 20, 20 and 10 laps, and all three stage winners will advance to the all-star race, along with the winner of the Monster Energy Fan Vote.
Tonight on FS1, the first round of all-star qualifying takes place at 6:05 p.m. ET, with the five fastest qualifiers advancing to a second and final round of qualifying at about 7:30 p.m. That will set the starting order for the top 16 cars in the All-Star Race.
The final four drivers will be added to the all-star field after the conclusion of the Monster Energy Open.
For complete Open practice results, see below.