Practice 1 results for Sprint Unlimited at Daytona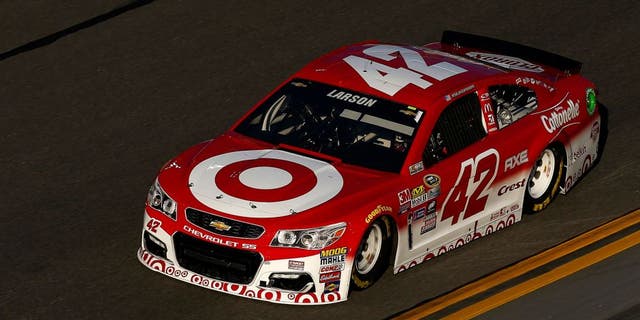 It's official: The 2016 NASCAR Sprint Cup Series season has begun, with the first practice for Saturday night's Sprint Unlimited (FOX, 8 p.m. ET) at Daytona International Speedway in the books.
The 25-car Sprint Unlimited field took to the 2.5-mile, high-banked Daytona track late Friday afternoon to shake off the rust of the offseason and to get ready for the 75-lap exhibition race.
Fastest in the 55-minute opening round of practice was third-year driver Kyle Larson, who had a best lap of 199.344 mph in the No. 42 Chip Ganassi Racing Team's Chevrolet.
Kasey Kahne's No. 5 Hendrick Motorsports Chevrolet was second at 199.159 mph. Denny Hamlin was third in the first of the Joe Gibbs Racing Toyotas, followed by Paul Menard's Richard Childress Racing Chevy and two more Gibbs Toyotas belonging to Carl Edwards and Kyle Busch.
In his first appearance in a race car in nearly a year, Brian Vickers was seventh fastest, subbing for the injured Tony Stewart in the No. 14 Stewart-Haas Racing Chevy. Right behind Vickers was Dale Earnhardt Jr.
See the complete results from the first practice here: