Postgame outfit earns Bills QB Tyrod Taylor new nickname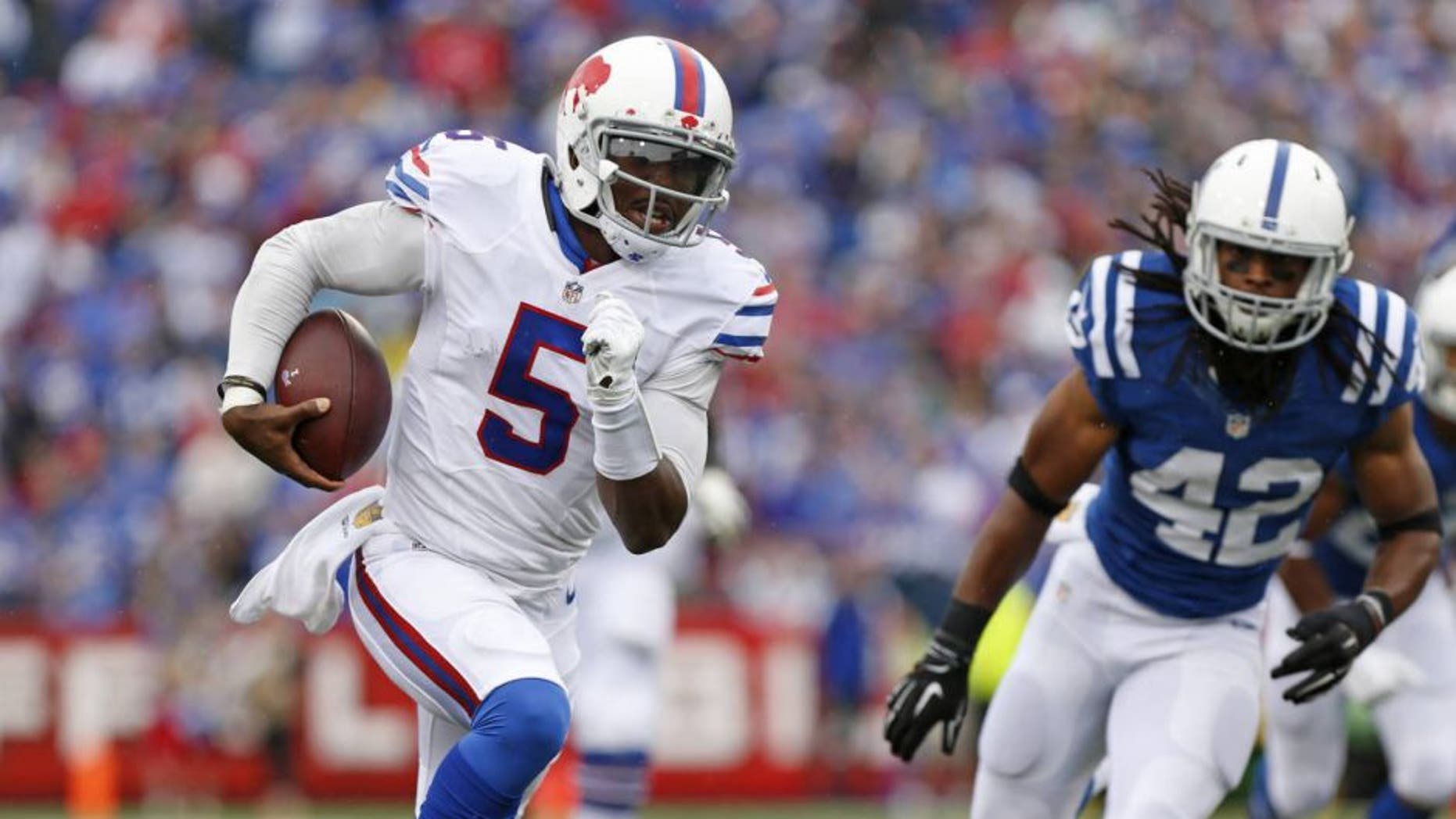 Buffalo Bills quarterback Tyrod Taylor dazzled in his first career NFL start on Saturday, opening the eyes of many who witnessed his solid performance. He completed 14-of-19 passes for 195 yards and a touchdown, while also adding 41 yards on the ground.
His performance on the field was obviously great, but it was his postgame display that earned him a new nickname: "Tyrod Tailored."
Taylor wore an interesting shirt to his postgame press conference, but it wasn't as shocking as some other wardrobes in the past. Still, his apparel was enough to earn himself a new nickname, and a fitting one, at that.
"Tyrod Tailored" will take the field next against the defending Super Bowl champions, the New England Patriots. It's the next step in the Bills' path to taking down two of the AFC's top teams.
(h/t Twitter)