Postgame outburst by Nationals' Harper receives designer treatment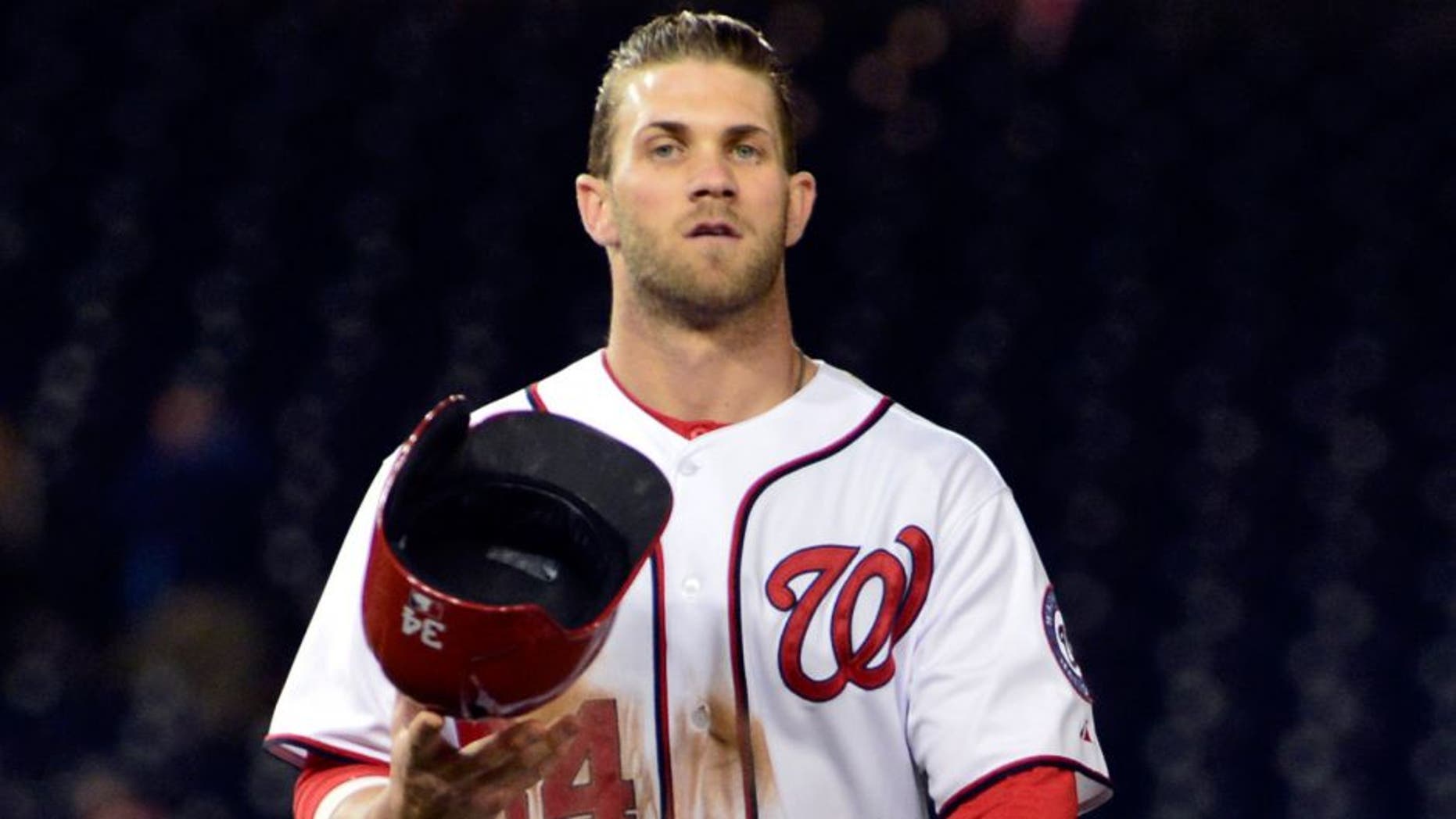 Don't count Washington Nationals right fielder Bryce Harper among those impressed by the New York Mets' rise to the top of the NL East standings.
Harper and the Nationals relinquished first place to the Mets in the division after suffering their fourth straight loss Monday, a skid which began with a three-game sweep in New York over the weekend.
"I don't give a crap what the Mets are doing," Harper told reporters after Monday's 6-4 setback to the Arizona Diamondbacks. "Or Dodgers or Giants or Texas or anybody. I know what kind of team we are. ... We've got to win these ballgames. We've got to scratch and fight and claw and try to win these games."
The testy comments by the NL's leading home run hitter prompted a sports designer for the Washington Post to send out a Twitter posting with an illustration spoofing Harper in Bart Simpson fashion.
In early May, Harper brashly said of the Nationals: "We're the team to beat. Everybody knows that." Washington has not look the part of late, going 6-11 since the All-Star break and failing to score more than two runs nine times in that span.