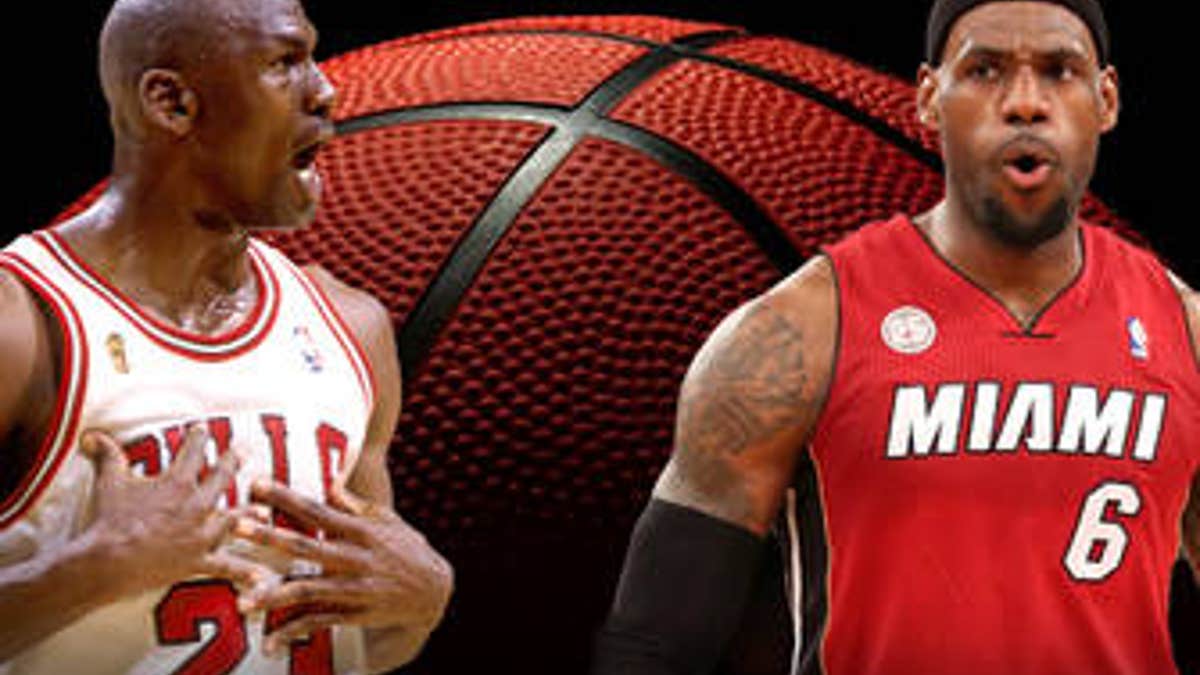 It's a legitimate enough argument that can often lead to some spirited debate -- who will go down as the better basketball player: LeBron James or Michael Jordan?
But police say that at one restaurant outside Pittsburgh, that very dispute led to a triple stabbing that sent the restaurant's owner, an employee and a patron to the hospital.
According to WTAE in Pittsburgh, Michael Landeros has been charged with misdemeanor disorderly conduct and simple assault, and his nephew, Armando Encinas, faces two counts of attempted criminal homicide and three counts of aggravated assault after a bar fight that officials said was sparked by sports trash talk.
The Pittsburgh Post-Gazette reports that, according to police, the confrontation started when the men criticized a customer's LeBron James jersey, telling him only Michael Jordan should be able to wear No. 23 because he's the "greatest ballplayer." (We assume the jersey was from LeBron's days in Cleveland .)
The paper, citing police, reports that the conversation moved on to harassment of people who weren't believed to be Pittsburgh Steelers fans, and eventually, after another confrontation, Landeros, 37, and Encinas, 23, began fighting, according to police. Authorities say they believe Encinas stabbed customer Tim Edwards, restaurant owner Alex Barlamas and employee Robert Gavula.
Edwards and Barlamas have since been released, but Gavula is still in the hospital after being stabbed "five or six times," according to the Post-Gazette.
Said Harmony Township police chief Jim Essek: "We're lucky it wasn't a gun."