Police: Retired Pro Bowl TE Todd Heap accidentally killed young daughter moving his truck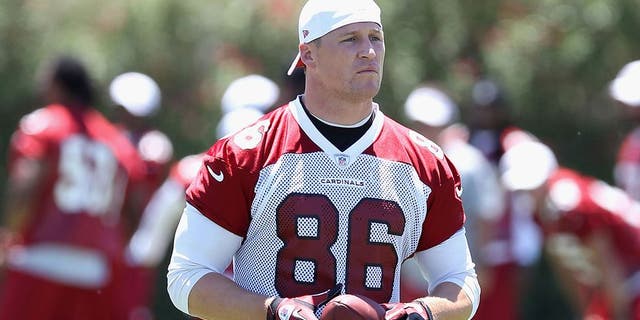 NEWYou can now listen to Fox News articles!
PHOENIX -- Authorities say a former NFL player was moving a truck that ran over and killed his 3-year-daughter in the driveway of their suburban Phoenix home.
The Arizona Republic reported that police say Todd Heap was behind the wheel of the truck when he accidentally struck the girl while moving the vehicle forward outside their home in Mesa on Friday afternoon.
Officials said the girl was taken to a hospital where she was pronounced dead.Mesa police said impairment was not a factor.
Heap, a two-time Pro Bowler, played 10 seasonsfor the Baltimore Ravens and two for the Arizona Cardinals. He played at Arizona State University, where he was a two-time All-Pac-10 selection.