Podcast: Will Baylor be forced to fire Art Briles?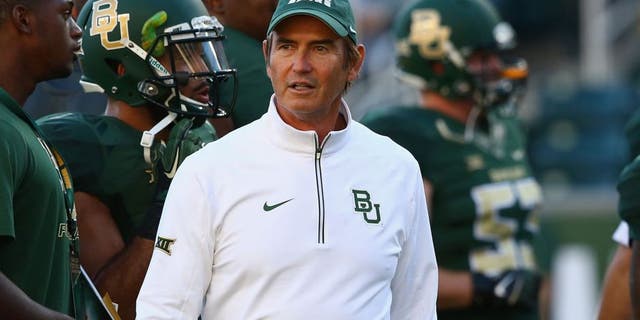 Another report of assault allegations at Baylor has come out, and now there are legitimate questions about whether Baylor was covering up -- or at least overlooking -- incidents to keep football players on the field.
On the latest episode of The Audible, Bruce and Stew breakdown the mess at Baylor and discuss whether the Bears need a complete change in leadership, from president Ken Starr to AD Ian McCaw to coach Art Briles.
If I had to guess, Art Briles won't be the coach. -- Bruce Feldman on The Audible
Plus, Clemson beat writer Larry Williams discusses the Tigers (17:50) and the guys answer mailbag questions (42:40).
SUBSCRIBE: iPhone users click here | Android users click here
PREVIOUSLY ON THE AUDIBLE: