Podcast: Why Carson Wentz is the next great NFL quarterback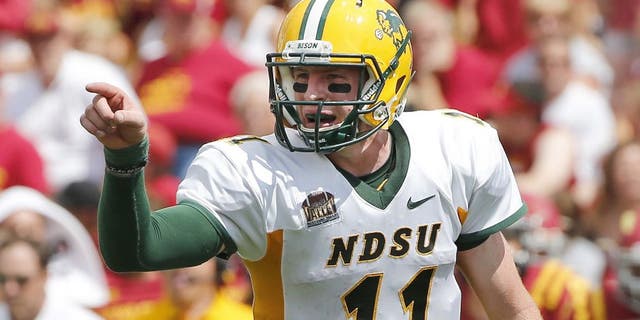 Carson Wentz will likely be the first QB picked in the 2016 NFL Draft, which means he'll probably be a top-5 pick, but he's unknown to most fans given he was an FCS star at North Dakota State.
So why do NFL teams love him?
NDSU coach Chris Klieman joins Bruce Feldman on The Audible to discuss Wentz in detail and explain why he'll be a great franchise QB for whichever team drafts him.
Click on the embedded player above to listen to the clip. You can also get every episode of The Audible delivered to you by subscribing on iTunes.
MORE FROM THE AUDIBLE ON CARSON WENTZ
Podcast: Meet Carson Wentz, the best QB in the 2016 NFL Draft