Podcast: Alabama vs. Clemson: Who should really be preseason No. 1?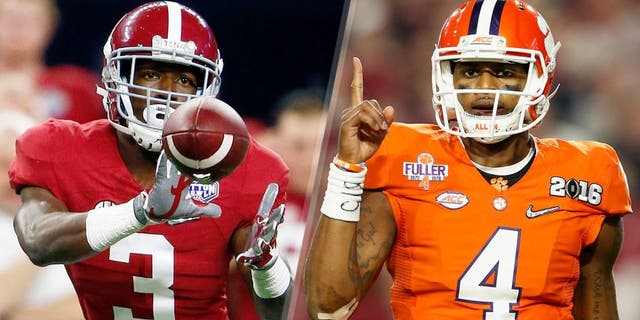 Coming off a national title, Alabama had some luck with the NFL Draft by getting some key underclassmen back for next season. Clemson wasn't as lucky, with six guys off its defense heading to the pros.
But both teams will still be loaded in 2016 and set up a fun debate: Who should really be the preseason No. 1 team?
Bruce Feldman and Stewart Mandel discuss that question and address how the NFL Draft will affect a number of teams next season on a new episode of The Audible.
Click on the embedded player above to listen to the podcast. You can also get every episode of The Audible delivered to you by subscribing on iTunes.