Pocono XFINITY qualifying interrupted by a fox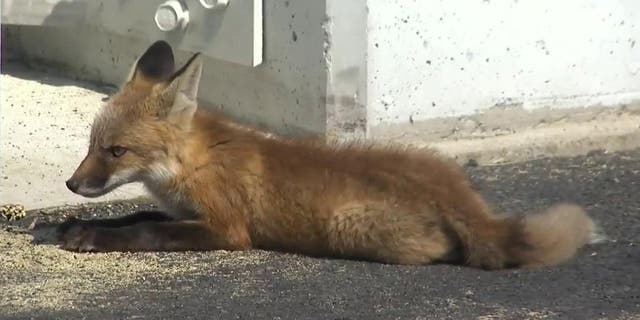 NEWYou can now listen to Fox News articles!
Every NASCAR track has its own unique set of challenges and Pocono Raceway is no exception.
Located deep in the woods of Northeast Pennsylvania, the 2.5-mile Tricky Triangle has a challenge few other tracks do: Critters.
Remember in 2012, when Stephen Leicht vaporized a groundhog during practice at Pocono?
The track has also had to deal with deer in the past.
Well, Saturday morning at Pocono there was another critter-related problem: A fox ran out on the track during the middle of the qualifying session for this afternoons NASCAR XFINITY Series race.
Track officials tried to capture the cute little red fox, but it ran inside the SAFER barrier and hid. And after a few minutes of unsuccessfully trying to corral the fox, the workers capped the end of the SAFER barrier and will relocate the fox when cars are no longer on track.
AP | Logan Whitton/LAT Images www.latphoto.co.uk