Pocono 'wow' factor worth watching for on Sunday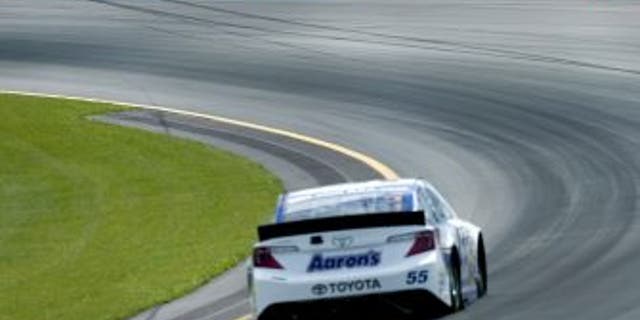 NEWYou can now listen to Fox News articles!
This weekend, we are at the only track I know of that is nicknamed the "Tricky Triangle." Yes, we are at Pocono Raceway.
A lot of race fans have asked me this week if they should expect anything different from the typical Pocono in Sunday's race.
The answer is I really don'€™t think it will be different. I've heard about the fast speeds that came out of testing. Also, while I have yet to see it, I've been told the changes made in the tunnel turn will also add to Sunday being a very fast race.
I actually hate to put it this way, but it might be a very scary race, too. They just carry so much speed down that long straightaway there at Pocono. Then if you can get these cars to hook around down through the short-shoot into the tunnel turn, it just sets everything up for a blazing-fast race.
I just see these drivers having put everything on "kill" mode this year. They are driving and racing harder every lap than I can ever remember. When I say that in public, folks think I'm crazy, but trust me, I'm not, because I can see it. The drivers this year are a lot more aggressive and a lot more intense when it comes to racing pit stop to pit stop.
The way this place is laid out at Pocono, it can lull you into making mistakes. We've seen it happen before. This new no ride-height rule is allowing these guys to be a lot more aggressive. They feel like they have the car under them more than ever before. I think it gives them the feeling of being a little indestructible and, let's be honest, maybe a bit reckless when push comes to shove.
I think one of the storylines that we need to follow is the mechanical failures. I think we are going to be leaning very hard on the engines. With these faster speeds and that long straightaway at Pocono, it's going to put a lot of strain on them. We've already seen some concern among the Hendrick camp and affiliated teams that there might be some issues. Also, I don't think Toyota is totally out of the woods when it comes to that. We also know Ford has been trying to step up the power in their cars, as well.
Racing at Pocono, no matter what the length of the race, can literally suck the guts out of an engine. It can show the weaknesses in the wheel bearings, axles, drive train -- basically you name it. Also, the guys who are going back to shifting like we did in the past, have to nail it each time or they will tear the transmission right out of their car.
So there is a lot to watch for Sunday at Pocono, but the one main thing I promise you that you'll see is blazing fast speeds. I think we're in for a real "wow" factor.