Pocono Radioactive: '(Expletive) brakes failed'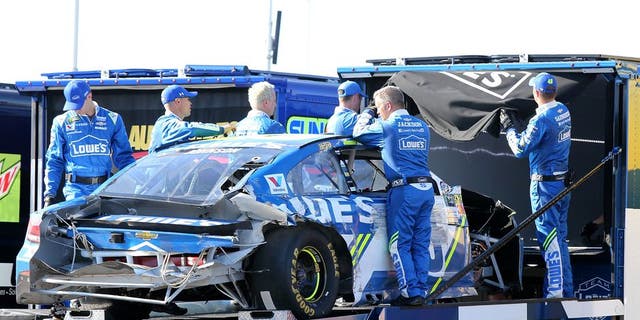 NEWYou can now listen to Fox News articles!
Ryan Blaney battled past Kyle Busch with 10 laps to go, then held off Kevin Harvick to win the Axalta Presents the Pocono 400 at Pocono Raceway for his first Monster Energy Series victory.
And he did it all without being able to communicate with his crew as his radio went dead early in the race.
Dale Earnhardt Jr. missed a shift and blew his engine, Jimmie Johnson lost his brakes and hit hard into the wall, collecting Jamie McMurray in the incident, too.
Bubba Wallace made his Cup Series debut in the No. 43 Richard Petty Motorsports Ford.
Check out what was being said on the radio while all of that was happening in the latest edition of Radioactive.