Playoff pressure ratcheting up with each new NASCAR winner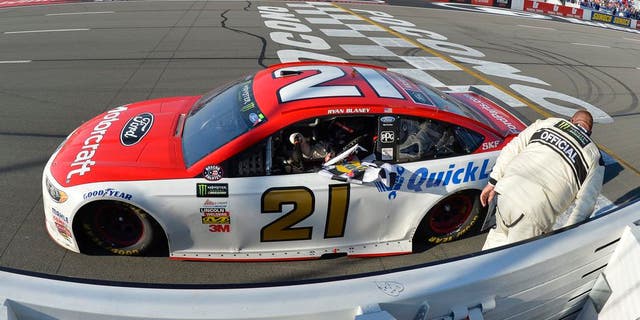 NEWYou can now listen to Fox News articles!
Its about that time of the year time for any Monster Energy NASCAR Cup Series driver who doesnt already have a victory to start getting concerned about making the playoffs.
Fourteen of 26 races in the Cup regular season are complete, and some big stars are still winless, including Kyle Busch, Kevin Harvick, Dale Earnhardt Jr., Denny Hamlin and Matt Kenseth.
Think about it.
Those five drivers alone have won 166 Cup races, the equivalent of more than 4.5 years of races, yet none of them has found Victory Lane so far in 2017. Chances are good that some or even most of them will win a race and make into NASCARs playoffs, but there are no guarantees.
The same holds true for drivers like Chase Elliott, Jamie McMurray, and Clint Bowyer, to name just a few.
Then theres Joey Logano, who won at Richmond only to see his car fail post-race inspection, resulting in an encumbered win. That means the victory stands in terms of his record, but it doesnt count toward playoff eligibility.
Right now, Logano is on the bubble in terms of points, the 16th seed at the moment. The next first-time winner of 2017 would knock Logano out of the top 16. Of course, he, too, could win one of the next 12 races and lock himself into the playoffs.
With nine race winners already in the playoffs, only seven slots remain, and you have to figure there will be at least three or four new winners in the next 12 races. And its not impossible that for the first time since NASCAR went to this format in 2014, all 16 playoff slots could be filled by drivers who win races.
Matthew O'Haren-USA TODAY Sports | Matthew OHaren
So who else wins?
Thats the fun part none of us knows.
Harvick and Kyle Busch have run well and had opportunities to win and frankly, Id be shocked if both of them dont win during the next 12 races. Theyre too good not to win.
Despite struggling through a difficult stretch recently, I think Logano will win another regular-season race, too.
The others? Well, that remains to be seen. There could even be someone else who steps up, maybe Erik Jones, Daniel Suarez or Trevor Bayne. Well just have to let these next 12 races play out and see what happens.
One thing for sure, though: Its going to be an interesting summer.