Players win arbitration season, taking 3 of 4 cases in 2016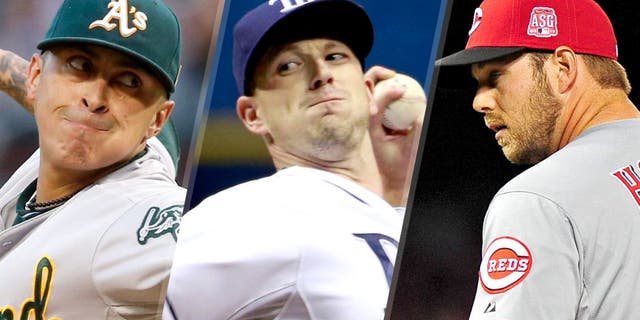 With the Colorado Rockies and All-Star second baseman DJ LeMahieu agreeing to a $7.8 million, two-year deal and avoiding arbitration on Wednesday, the MLB arbitration season came to an end.
While 156 players filed for arbitration on Jan. 12, just four failed to settle.
Three players, all pitchers, won their hearings: Toronto's Jesse Chavez ($4 million), acquired in an offseason trade from Oakland, Tampa Bay's Drew Smyly ($3.75 million) and Cincinnati's J.J. Hoover ($1.4 million). Astros catcher Jason Castro ($5 million) lost.
The 3-1 advantage gave the players their first winning record in arbitration since they went 2-1 in 2011.
Management has a 302-224 advantage since arbitration started in 1974, including an 8-6 record last year, the most hearings since 2001.