Players, colleagues mourn the loss of Pirates beat reporter Tom Singer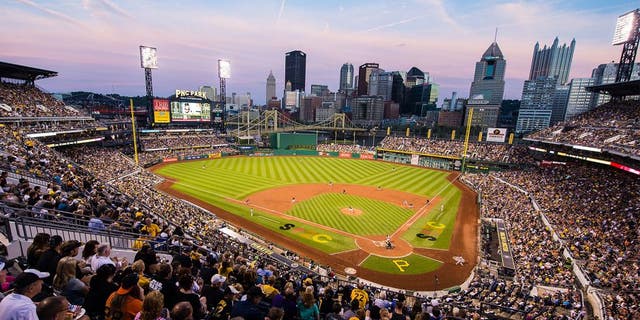 NEWYou can now listen to Fox News articles!
Before spring training gets underway, the baseball world is in mourning over the loss of one of its own.
MLB.com reporter Tom Singer, who covered the Pittsburgh Pirates for the past four seasons, passed away at the age of 67 on Monday at his home in Scottsdale, Ariz.
Singer, who began covering baseball in 1974, battled a variety of health issues over the past few years.
Upon learning of the sad news, the Pirates offered their condolences.
"Tom always had an upbeat personality and love for the game," ace Gerrit Cole said, via MLB.com. "He would always love to chat about his time in LA in and around Westwood covering UCLA. Tom covered some of the most important times in my life with professionalism and integrity. For that, thank you. You will be missed."
"He was a kind-hearted man and he was a fantastic friend of the game," manager Clint Hurdle said. "He peeled back the layers and more often than not he'd have a piece of information that not many others had. He had a very unique lens through which he watched the game and a unique storytelling ability that was endearing."
"We are deeply saddened to hear of the passing of former Pirates reporter Tom Singer," president Frank Coonelly said in a statement. "Tom was an ultimate professional and a passionate reporter who was very proud of his Pittsburgh roots. Tom covered his childhood team extraordinarily well over the last four seasons. Tom will be deeply missed by all of us and our thoughts are with his family during this difficult time."
Star center fielder Andrew McCutchen, infielder Jung Ho Kang, and longtime infielder Neil Walker, who is now with the New York Mets, also expressed their sorrow on social media.
Many in the industry also conveyed their condolences on Twitter.