Pittsburgh Steelers owner Dan Rooney dead at 84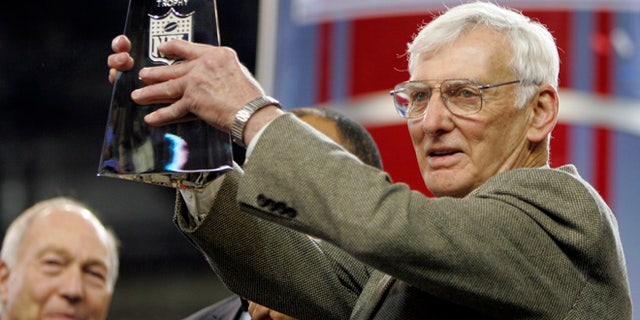 Pittsburgh Steelers owner and former United States Ambassador Dan Rooney died Thursday at age 84.

"Few men have contributed as much to the National Football League as Dan Rooney," NFL commissioner Roger Goodell said in a statement. "A member of the Pro Football Hall of Fame, he was one of the finest men in the history of our game and it was a privilege to work alongside him for so many years. Dan's dedication to the game, to the players and coaches, to his beloved Pittsburgh, and to Steelers fans everywhere was unparalleled.
"A voice of reason on a wide range of topics, including diversity and labor relations, Dan always had the league's best interests at heart. For my part, Dan's friendship and counsel were both inspiring and irreplaceable. My heart goes out to Patricia, Art, and the entire Rooney family on the loss of this extraordinary man."
Rooney fought to give more minority coaches an opportunity in the NFL, which later adopted the Rooney Rule in his honor. The rule requires teams to interview at least one minority candidate for head coach.
Rooney took over control of the team from his father, Art, in 1969. One of his best decisions was when he hired Chuck Noll as head coach in 1969, giving Noll control over personnel and the draft.
The decision paid huge dividends as the Steelers morphed into a dynasty in the 1970s, as they captured four Super Bowl titles in the decade. Though the Steelers struggled in the '80s, Rooney brought them back to prominence after hiring Bill Cowher as Noll's successor in 1992.
A cause of death was unclear.