Pittsburgh Penguins down Nashville Predators to win the Stanley Cup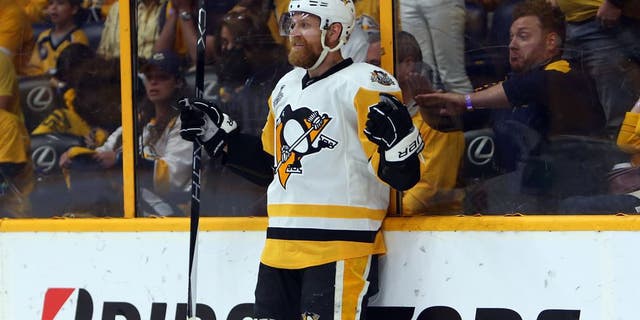 NEWYou can now listen to Fox News articles!
Patric Hornqvist banked a puck into the net with less than two minutes left in the third period Sunday to break a scoreless tie in Game 6 in Nashville and the Pittsburgh Penguins went on to defeat the Predators, 2-0, to capture the Stanley Cup Final 4 games to 2.
The contest was scoreless throughout with both teams trading great opportunities.
However, Hornqvist was on the spot and knocked the puck of Predators goaltender Pekka Renne to give the Pens a 1-0 lead.
Carl Hagelin clinched the victory with an empty-net goal and Pittsburgh had back-to-back championships.
The victory was the first on the road by a team in the Final.
Nashville had a goal disallowed earlier in the game when the ref lost sight of the puck and blew the whistle.