Pitino promises fast, fun style of play; impact might be made more with individual improvement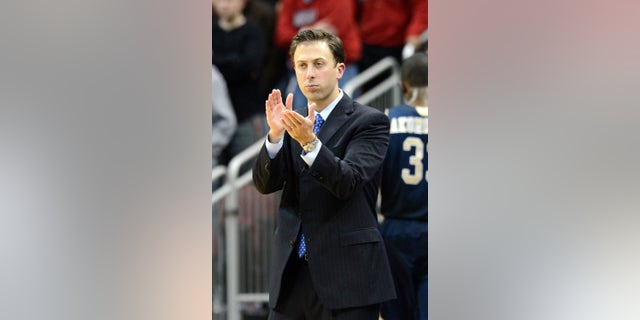 MINNEAPOLIS – Richard Pitino has promised a fast style at Minnesota that will be fun for fans to watch and for the Gophers to play.
The 30-year-old Pitino was hired last week to take over for Tubby Smith. Smith's goal was to employ an aggressive defense and a fast-breaking offense, too, so Pitino's philosophy isn't a significant change for the program. His ability to succeed will hinge on being able to get his players to be able to follow through on it.
Smith's teams often stagnated in Big Ten play against tough, pack-the-paint defenses. Prodding individual development will also be an important task at Minnesota for Pitino. Many of the Gophers didn't show consistent freshman-to-senior improvement under Smith.