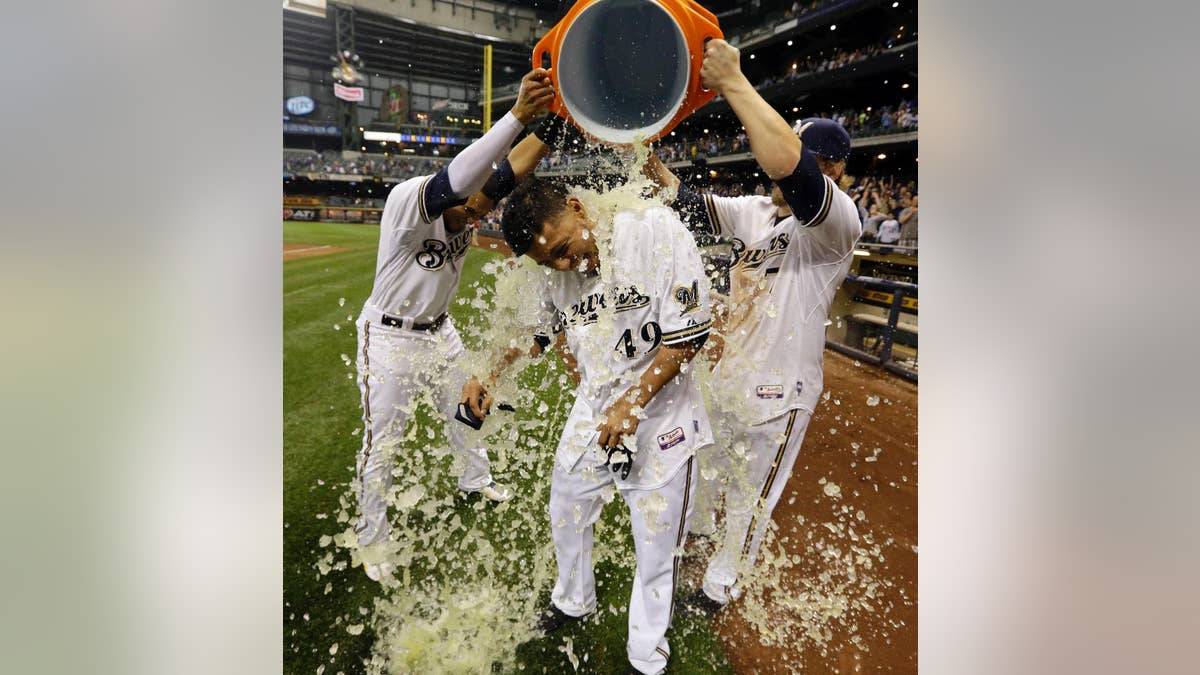 MILWAUKEE – Pitcher Yovani Gallardo delivered a pinch-hit double that drove home the winning run with two outs in the 10th inning Tuesday night, foiling Baltimore's strategy and sending the Milwaukee Brewers over the Orioles 7-6.
With the pitcher's spot on deck and knowing Milwaukee was out of position players, the Orioles intentionally walked Mark Reynolds with two outs and no one on base in the 10th.
Brewers manager Ron Roenicke sent up Gallardo — a starting pitcher who was 1 for 14 this season — to bat for reliever Francisco Rodriguez (2-1).
Gallardo then drove a 2-0 pitch from T.J. McFarland (0-1) to deep center field to win it.
The Brewers blew an early 5-0 lead, but tied it at 6 with two outs in the ninth on an infield single by Jonathan Lucroy.