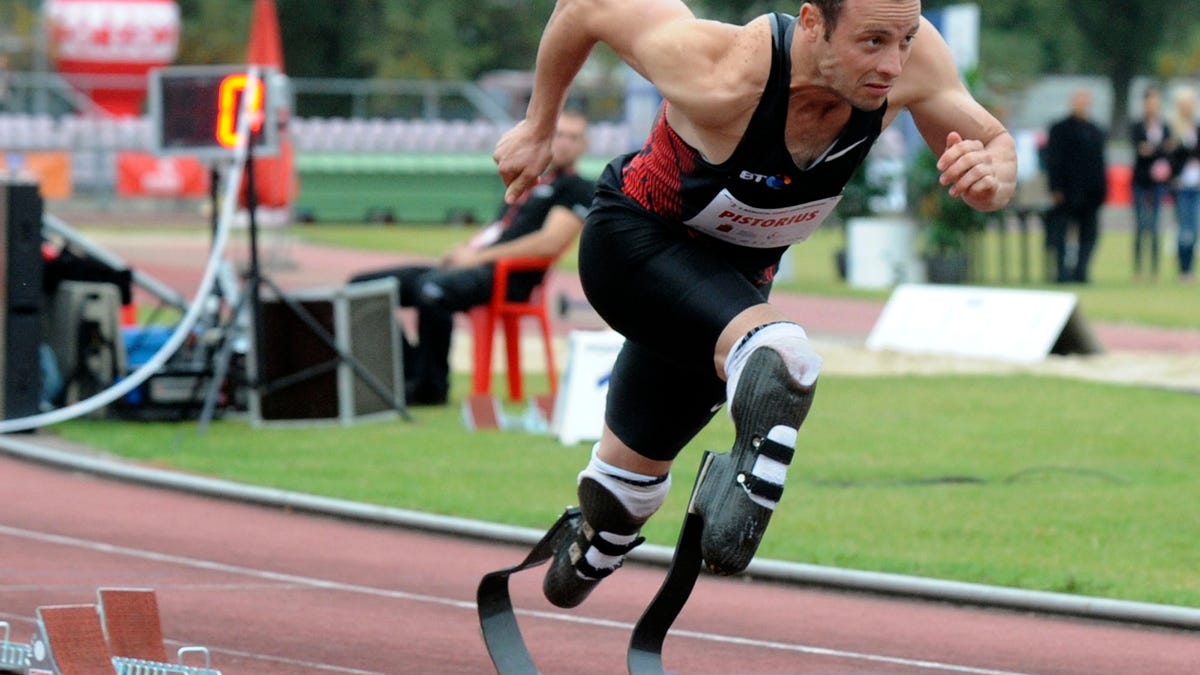 PORTO NOVO, Benin – South African double-amputee runner Oscar Pistorius has failed to qualify for the 400 meters at the London Olympics despite winning silver at the African Championships in Benin.
Pistorius finished second in 45.52 seconds in Friday's final, again outside the 45.30 he needed to run once more to at an international event to meet his national federation's qualifying criteria for next month's games.
Pistorius said in a statement "I am obviously disappointed that my time was just outside of the Olympic qualification time by two tenths of a second," but added he was still hopeful he'd be picked for South Africa's 4x400 relay team and make history as the first amputee track athlete at the Olympics.
The relay team will be named by Athletics South Africa next month.