Pistons planning for all scenarios with restricted free agent Greg Monroe entering draft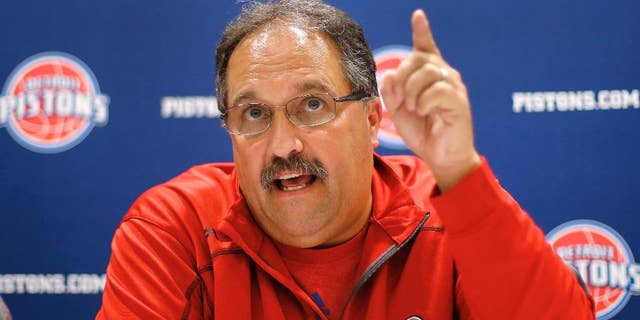 AUBURN HILLS, Mich. – Detroit Pistons president of basketball operations Stan Van Gundy says the franchise is "comfortable" with the outcome of every scenario involving Greg Monroe.
Van Gundy told reporters Tuesday — while previewing the team's plans for Thursday's NBA draft — he wants good value for the restricted free agent if the franchise chooses to give him up in a sign-and-trade deal.
He insists even if the 24-year-old power forward gets offered a maximum contract by another team, the Pistons may determine they can live with paying him, Andre Drummond and Josh Smith a lot of money to essentially play two positions.
Van Gundy also says having Monroe sign a one-year qualifying offer that would make him an unrestricted free agent would be OK for the team, too.