Pirlo 'loving' MLS lifestyle with NYCFC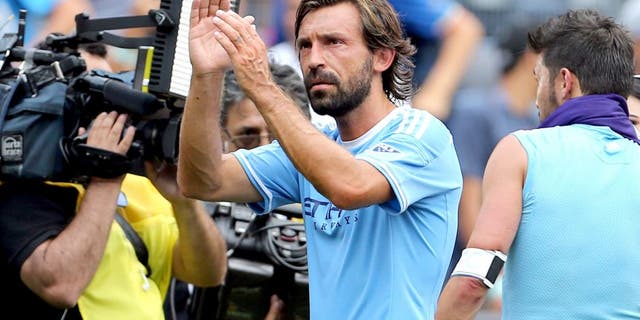 Andrea Pirlo is not ruling out staying in MLS beyond this season, and says he enjoys the anonymity of life in New York.
The New York City FC midfielder played 13 times in MLS last season having moved from Juventus in July, playing alongside Frank Lampard in the Big Apple.
Pirlo's contract runs until December 2017, and in an interview with The New York Times, the 36-year-old Italian revealed how the lifestyle in America may help convince him to stay.
"I don't rule out the idea of staying here," Pirlo said. "That could be something interesting. I always wanted to come here to play, but I never thought it would be so soon.
"Just being able to go out to dinner at the trendiest restaurants - in Italy, I can't do that.
"There were times we were kept in our dressing room until late at night because it wasn't safe to go home. Our bus would get attacked, the tyres slit."