Pirates' Jameson Taillon set to start just 5 weeks after testicular cancer surgery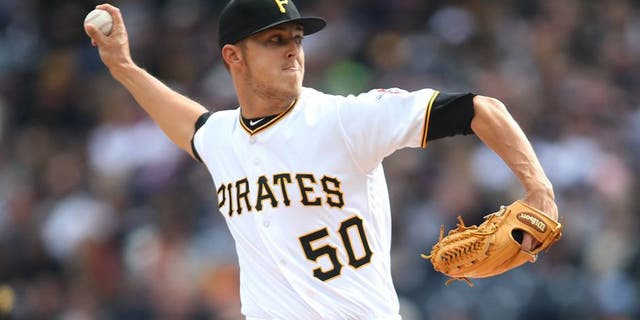 NEWYou can now listen to Fox News articles!
Pirates right-hander Jameson Taillon will start Monday exactly five weeks after he had surgery for testicular cancer.
Taillon, 25, last started in the majors on May 3, but has made three minor-league rehab starts since the surgery.
"It's been an interesting process for everybody not something we saw coming into my 2017 season. I'm excited to pitch," Taillon said, via MLB.com. "After this right here, I really want to be a pitcher again. Just want to be a guy on the team making starts and doing my job."
It's a remarkable comeback story when you consider Taillon shared this post just over a month ago:
In six starts this season, Taillon is 2-1 with a 3.31 ERA, 1.33 WHIP and 30 strikeouts (in 35.1 innings).