Pinkel resonating with recruits amidst strife on campus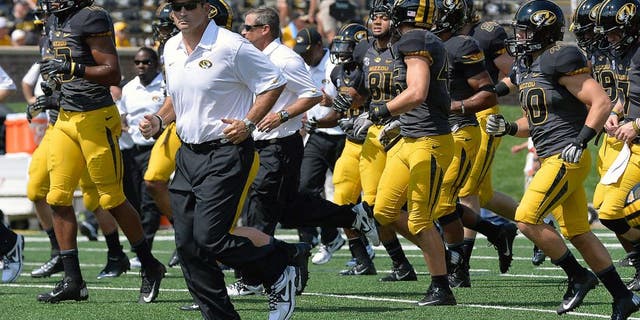 Early concerns over recruiting have been assuaged by committed prospects. Jasen Vinlove USA TODAY Sports
With the recent turmoil surrounding the University of Missouri, there's no question it's a tense time in Columbia.
The football program had vowed to be a unit rooted in solidarity -- which would've meant the team not playing against BYU this weekend. However, the resignation of president Tim Wolfe cleared the path for the team to continue its football-related activities.
Head coach Gary Pinkel supported his players throughout this entire ordeal. He truly was on-board with how the team wanted to proceed.
Due to the racial issues on campus, it wouldn't be surprising to see some of Missouri's commitments look around -- and potentially not honor their pledges in becoming Tigers. According to Pinkel on Wednesday, several recruits have reached out and reaffirmed their strong feelings about signing with Missouri.
Pinkel also addressed any concerns that parents may have had. It would be key for the Tigers to hold onto its entire recruiting class. As currently constituted, Missouri has 16 public commitments.