Pine tar on glove during a no-hitter? No way, says Astros' Fiers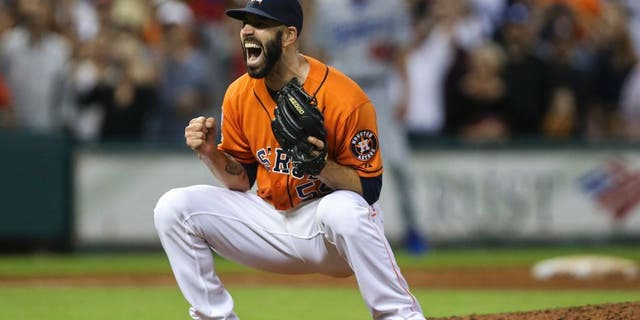 After Houston Astros right-hander Mike Fiers absolutely baffled the Los Angeles Dodgers on Friday night at Minute Maid Park, tossing the Astros' 11th franchise no-hitter, some social media users began speculating that he did so with pine tar on his glove.
Of course, doing so would be against the rules of the game as 'foreign substances' are illegal.
However, Fiers flatly denied any wrongdoing when speaking with the Houston Chronicle's Jose de Jesus Ortiz on Saturday. Said Fiers: "I mean you can try to pick out a lot of things through a lot of games. I don't know what they are talking about. It could be a different lighting or camera angle or a lot of things. I don't know."
Dodgers manager Don Mattingly, always one to speak openly and honestly regarding just about anything, wasn't interested in discussing the rumors whatsoever: "I think it sounds like you're whining if you look at it, talk about it", he told Ortiz.
Ortiz notes that neither Mattingly nor Houston manager A.J. Hinch said they had seen anything resembling a foreign substance on Fiers' glove that night, rendering this online speculation purely that - speculation and nothing more.