Pierre-Emerick Aubameyang, Henrikh Mkhitaryan start Running Man Challenge in Euro soccer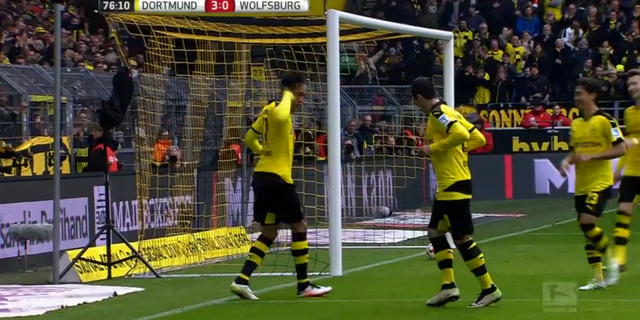 Set in orbit by a couple Maryland basketball players, the Running Man Challenge has swept across the internets with the same blazing speed as previous dance crazes like the Harlem Shake, and the last trend to be run all the way into the ground, the dab.
Terps guards Jaylen Brantley and Jared Nickens started the trend and were quickly followed by college and professional athletes across basketball, football, baseball, and more.
Hopping on the boat, Borussia Dortmund's mercurial striker Pierre-Emerick Aubameyang seized his chance to shine just seven minutes after coming off the bench in the 69th minute against Wolfsburg, taking Dortmund's tally to 4-0 with a header at the back post after a fine cross from the ebullient Henrick Mkhitaryan. Coming together for the real show, the pair executed a flawless Running Man, setting the bar high for the rest of Europe (looking at you Paul Pogba and Juan Cuadrado) to match.