Pick 6: Taking a look at which programs have gotten the biggest boost from transfers this year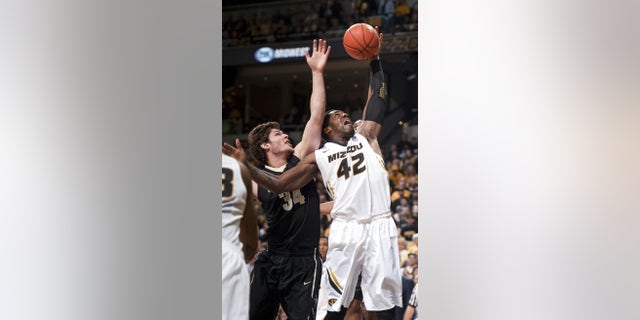 College basketball coaches all around the country are using experienced transfers to restock their rosters.
Here are six programs that have received a big boost this season from players who got their start on a different campus. Some coaches have players who followed the conventional route of sitting out a year before beginning play with their new teams. Others have players who received a waiver allowing them to play immediately. And some reeled in more than one player to replace departed stars.
Along the way, transfers have provided a welcome infusion of scoring, interior toughness and leadership.
___
Arizona — Xavier's loss has been the Wildcats' gain again. Mark Lyons averaged 15 points last year, but left Xavier in what the school said was a mutual decision after Lyons butted heads with coach Chris Mack during the season. Now the senior guard is leading No. 8 Arizona (17-2) in scoring, once again averaging about 15 points as an every-game starter. "He has great belief in his own ability, but he also believes in our team," said Arizona coach Sean Miller — who himself arrived in the desert from Xavier in 2009. "He's used to winning, he's used to playing in big games, and he's used to performing in big games. When one player feels that way, it can become contagious."
___
Butler — Rotnei Clarke didn't need long to make an impact for the Bulldogs. In his third game, the Arkansas transfer had one of the season's top highlights when he buried a 25-foot heave at the buzzer to beat Marquette in the Maui Invitational. The 6-foot senior is averaging a team-best 16.7 points and shooting 43 percent on 3-pointers for ninth-ranked Butler (17-3). He scored 19 in an upset of then-No. 1 Indiana in December, then returned from a neck injury that sidelined him three games with 24 points last weekend against Temple. "We can do more with him," coach Brad Stevens said afterward. "There's no question you're going to score more with a better scorer out there and I think we'll push it a little more with him out there, too."
___
Canisius — It hasn't been just the big programs that have gotten transfer help. Billy Baron started his career at Virginia, then transferred to play for his father, Jim, at Rhode Island last season before following him to long-struggling Canisius. The junior guard is averaging a team-high 16 points this season for the Golden Griffins (13-8), who are trying to earn their first winning record since the 2000-01 season and their first NCAA tournament bid since 1996. Canisius was 5-25 last year and 1-17 in the Metro Atlantic Athletic Conference, but Baron's play has helped Canisius carry a winning record into February for the first time in six years, according to STATS LLC.
___
Iowa State — Cyclones coach Fred Hoiberg found help from Will Clyburn, a 6-7 guard who played in junior college and at Utah, and Michigan State transfer Korie Lucious. Clyburn is averaging a team-high 14.4 points and 7.6 rebounds, while Lucious is averaging about 10 points and 5.5 assists heading into Wednesday's game at Oklahoma State. But the two seniors are also offering leadership, with Lucious — who played in the 2009 national-title game and the 2010 Final Four with the Spartans — calling a players-only meeting after a loss to Texas Tech. "I just called the meeting to make sure everybody's heads was on straight," Lucious said. Iowa State responded by beating Kansas State last weekend for its first win against a ranked opponent this season.
___
Missouri — Second-year Tigers coach Frank Haith could almost field an entire lineup with four transfers, three of whom sat all or most of last season. Oregon transfer Jabari Brown is second on the team in scoring at around 15 points since becoming eligible in December, while fellow guards Earnest Ross (Auburn) and Keion Bell (Pepperdine) have been part-time starters averaging at least nine points. Then there's former Connecticut forward Alex Oriakhi, a member of the 2011 NCAA championship team who was cleared to play immediately because the Huskies were banned from the NCAA tournament due to poor academics. Oriakhi is averaging about 11 points and nine boards on the interior for the 17th-ranked Tigers heading into Wednesday's game at LSU.
___
UCLA — Consider this "Chapel Hill Westwood." First the Bruins added twin 6-10 forwards David and Travis Wear from North Carolina last season. Then they added another former Tar Heel this year in point guard Larry Drew II, who quit the team at UNC in 2011 at midseason after losing his starting job to Kendall Marshall. After two-plus years of uneven play for Roy Williams, the senior entered the week ranked fourth nationally in assists (eight per game) and first in assist-to-turnover ratio (4.6). As for the Wears, Travis is a starter averaging 12 points and six rebounds, while David is averaging about seven points and five boards off the bench for Ben Howland's Bruins heading into Wednesday's game against USC.
___
AP Sports Writer Michael Marot in Indianapolis and Luke Meredith in Ames, Iowa, contributed to this report.