PHOTOS: Ducks unveil slick new uniforms for Alamo Bowl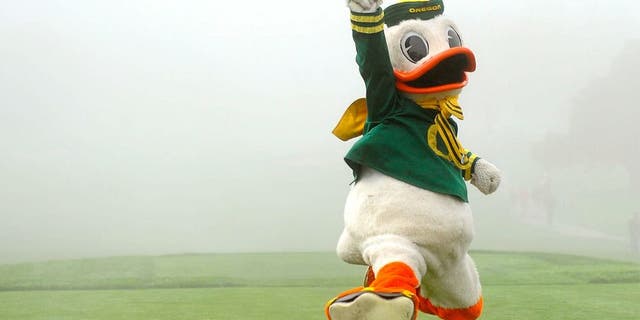 Oregon has unveiled its full look for the Valero Alamo Bowl on Jan. 2 and the look is exactly what you would expect from the Ducks: unique.
The Ducks will be wearing Nike's new Vapor Untouchable Performance uniforms in all white, but it's really the helmet and glove details that are the stars of this look.
Oregon will wear the same helmets against TCU as they did against Michigan State in September, except this time the time will utilize a 3D helmet sticker. The new helmet sticker will be making its debut in the Alamo Bowl.
The Ducks gloves are also a new twist, featuring a previously unseen version of The Duck.
As always, the Ducks have pushed the boundaries of design.