Photos: Astros make Matt Duffy dress as Giants' Matt Duffy for hazing day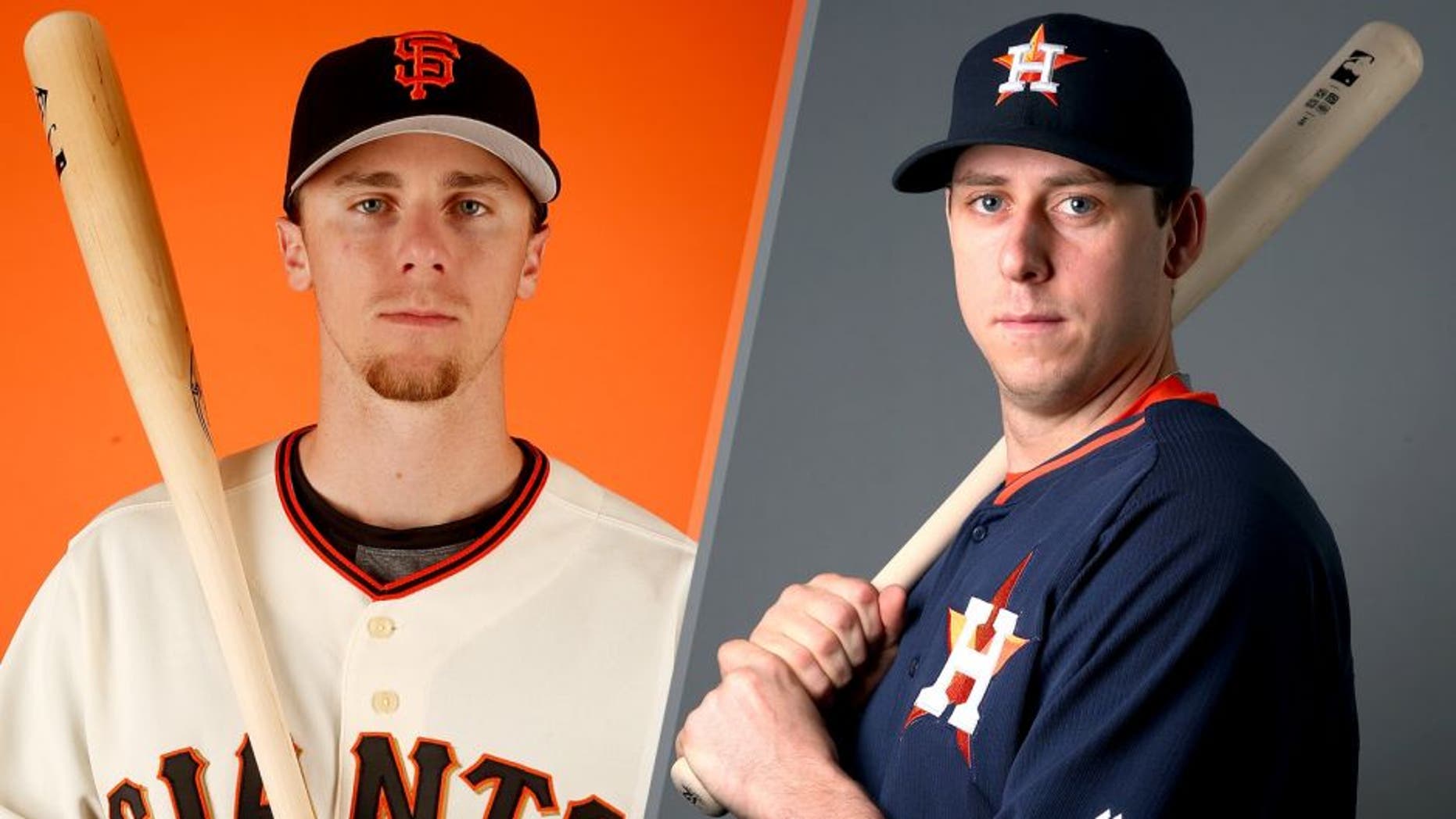 The Houston Astros' rookies had to take part in 'hazing day' festivities after their big win over the Texas Rangers at Minute Maid Park on Sunday.
As tradition dictates, the team's veterans outfitted the younger players with colorful, flashy and otherwise amusing get-ups with which they'd have to head to the airport en route to their next destination (in this case, Seattle).
Astros infielder Matt Duffy, though, might have been given one of the most perfect costumes ever: Himself. Well, sort of: the San Francisco Giants have their own Matt Duffy, one that has emerged in 2015 to become a credible Rookie of the Year candidate and another cornerstone player developed through the San Francisco organization.
With this double-vision Matt Duffy situation going on, the Astros' veterans saw fit to have THEIR Matt Duffy dress up as the 'other' one:
Houston's Duffy approved of the decision, as he told Jose de Jesus Ortiz of the Houston Chronicle:
As for the rest of the rookies, they had to wear some pretty attention-getting costumes themselves. Here are a few, as worn by Jon Singleton, Preston Tucker, Carlos Correa, Lance McCullers and Vince Velasquez:
Good thing they all seemed to more or less be good sports about it all...