PHOTO: Tom Brady gets fashion advice from Bill Belichick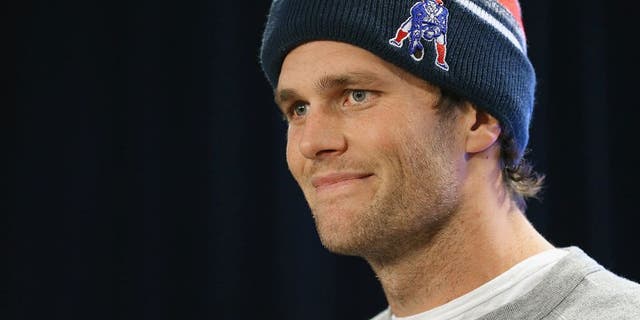 If there's one person in the NFL that one should not approach for fashion advice, it's Bill Belichick. He's made famous the cut-off hoodie, to the point where Julian Edelman says Kanye West got the idea from Belichick.
Now, getting fashion advice from Belichick probably isn't the best idea, but don't tell that to Tom Brady.
For his press conference on Wednesday, Brady showed up in none other than a cut-off hoodie -- further proving the fact that Belichick is one of the most influential people in the league.
If Belichick can get the fashion-forward Tom Brady to wear his iconic attire, there may not be anything he can't do.
Then again, he probably can't name three social media websites correctly -- but that's not important.
MORE NEWS: Want stories delivered to you? Sign up for our NFL newsletters.