PHOTO: Tim Tebow signs a fan's bible at Eagles practice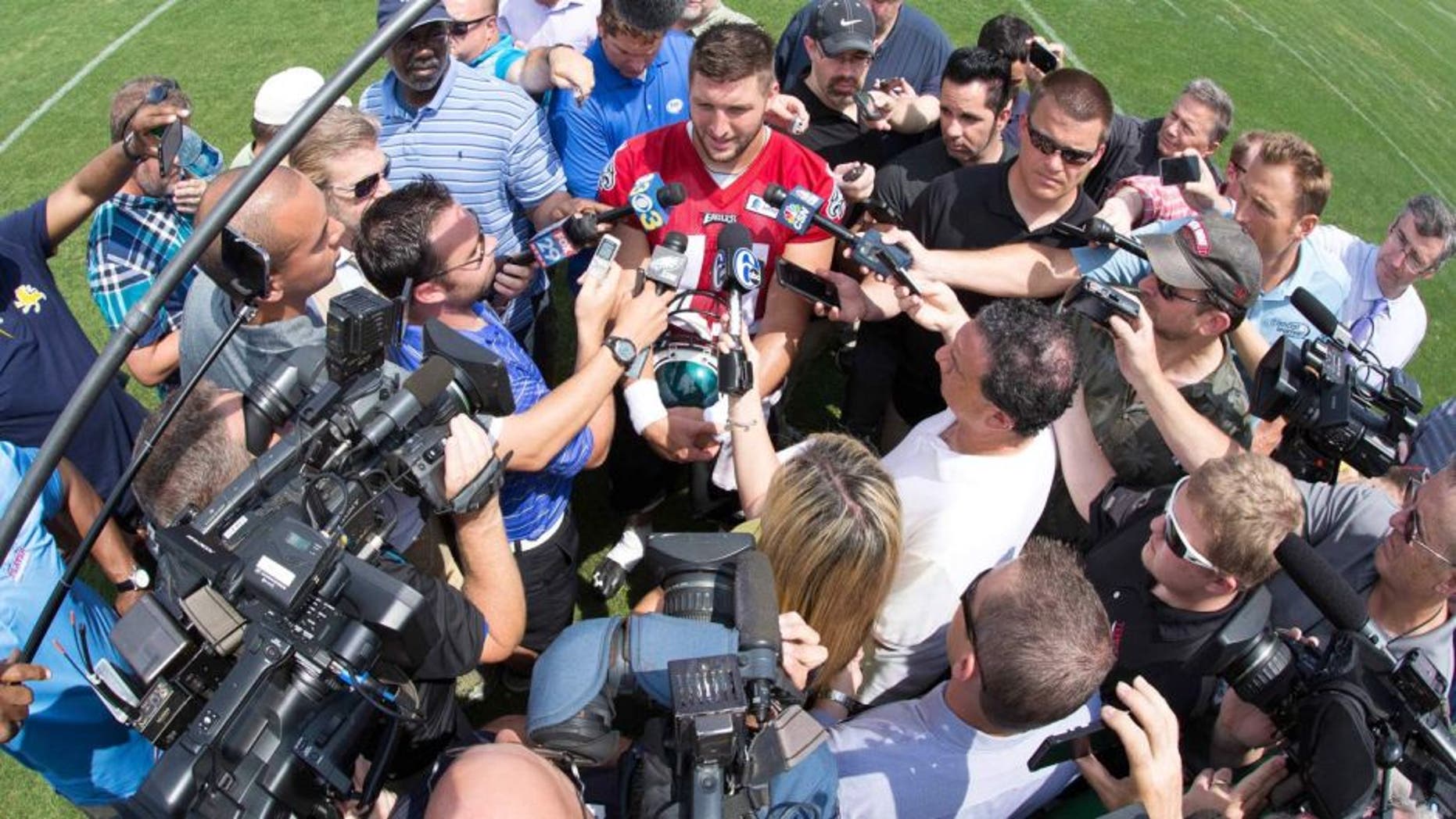 The Philadelphia Eagles training camp practices always draw a large crowd, but attendance has been even larger this year with Tim Tebow in the fold. We've seen Tebow sign jerseys, hats and other Eagles paraphernalia throughout camp, but after a practice early this week, Tebow was asked to sign a Bible.
Tebow graciously accepted the fan's request. There's not much that Tebow won't do for his fans, especially those who have been with him from the start. The veteran quarterback will get his chance to show off the improvements he made this offseason in his mechanics and his game overall this Sunday night when the Eagles play in their preseason opener.
(h/t @Matt_Mullin)